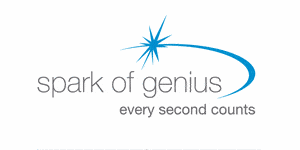 Residential Child Care Worker - Spark of Genius
Balfron, Scotland G63
Spark of Genius Ltd is a high quality provider of specialist care in small therapeutic residential homes and education throughout Scotland for young people with a diverse range of social, emotional, and mental health needs.
Spark of Genius is currently recruiting for a number of Residential Child Care Workers to join the team based in the Balfron area. We currently have opportunities available to join us on a full time permanent, or bank basis, with day and night shifts available, in order to maintain a service to the vulnerable young people we care for in the current situation and beyond.
Full time, permanent rate: £18,140 - £24,000 per annum
Bank rate (flexible around your other commitments): £9.77 per hour, inclusive of holiday pay 
As our Residential Child Care Worker you will work as part of a team, with small groups of young people aged 8-18, experiencing a variety of complex needs/parenting experiences.
What we're looking for in our Residential Child Care Worker:
- Committed individual with the ability to provide an inclusive, inspiring, living environment for our young people.
- An understanding of working with complex needs
- Ideally candidates will have experience of Residential Care and/or Social Work and/or transferable skills/experience relevant to this role
If you do not necessarily have the experience for this Residential Child Care Workers role, but have the passion for working with our young people, and feel you have the transferable skills and qualities to do so; we would like to hear from you.
If you have the passion to join us as our Residential Child Care Worker, then click 'apply' now to complete our full application form – we would love to hear from you.
18,140.00 - 24,000.00 per year