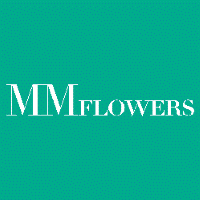 Research & Development Assistant – Horticulture (Entry Level) - MM Flowers
Huntingdon, ANGL
Research & Development Assistant – Horticulture (Entry Level)
Alconbury, Huntingdon, Cambridgeshire

Do you have a fantastic eye for detail and strong IT skills? Want to join a fresh-thinking organisation that's operating at the forefront of the horticulture industry? If so, read on.

About Us

Established in 2007, MM Flowers only supplies the most beautiful flowers to a range of the biggest retail brands in the UK and Europe.

APEX Horticulture is a standalone research and development company within our group. Serving MM Flowers, its shareholders, growers, customers and the wider industry, APEX focuses on driving innovation, delivering continuous quality improvement and enhancing consumer experiences with cut flowers.

We're currently looking for a Research & Development Assistant to join the APEX Horticulture team. Internally, this role is known as Shelf Life Assistant.

The Benefits

- Competitive salary
- Join an innovative team who have a pioneering attitude
- Welcoming and engaging work environment

This is an exciting opportunity to significantly increase your knowledge of the R&D process and support testing that will have a real impact on the MM Flowers group, as well as the horticulture industry as a whole.

You will have the chance to gain experience of key testing processes and take your first steps towards an exciting and engaging career.

The Role

As a Research & Development Assistant, you will support a range of R&D activities to maximise the shelf life of cut flower products.

Reporting to the Research & Development Manager, you will organise and prepare cut flower samples for testing in line with project protocols, accurately record sample details and process all samples for testing. This will involve handling flowers and organising treatments.

You will also:

- Assist with data entry tasks and ensure information is accurate
- Assess samples
- Analyse data and the results of tests
- Support the maintenance of the facility, ensuring all areas are clean and meet industry standards

About You

To be considered as a Shelf Life Assistant, you will need:

- A good level of IT literacy
- Strong numeracy and literacy skills
- Accuracy and excellent attention to detail
- Excellent communication skills
- A full driving licence (due to the role's location)

Other organisations may call this role Horticulture Assistant, Junior Research & Development Officer, R&D Assistant, Flower Shelf Life Assistant, Quality Assurance Assistant, or QA Assistant.

The closing date for applications is the 31st October 2020.

Webrecruit, APEX Horticulture and MM Flowers are equal opportunities employers, value diversity and are strongly committed to providing equal employment opportunities for all employees and all applicants for employment. Equal opportunities are the only acceptable way to conduct business and we believe that the more inclusive our environments are, the better our work will be.

So, if you're seeking your next challenge as a Research & Development Assistant, please apply via the button shown. This vacancy is being advertised by Webrecruit. The services advertised by Webrecruit are those of an Employment Agency.