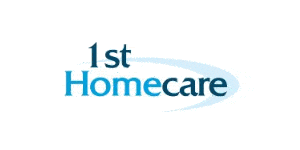 Relief Support Worker - 1st Homecare
Dumfries, Scotland DG13PH
1st Homecare Dumfries Area - Relief Care Workers
Fully flexible with shifts covering 7 days from 7am – 1.30pm and/or 3.30pm – 9.30pm
Salary: £9.40 / hour
As part of the Real Life Options Group, 1st Homecare is a specialist provider of personalised homecare support operating throughout Scotland and we are currently recruiting experienced  Care Workers for the following areas:
Driver with access to a vehicle is essential
We are keen to recruit someone with the right values and behaviours who can help us ensure our workplace values are at the heart of everything we do, these are:
Respect – Honesty – Responsibility – Excellence
Would you like to develop a career in social care?
Can you make a difference to someone's life?
Do you enjoy helping others?
Are you reliable and dependable?
If you answer yes to the above, we would like to hear from you.
Benefits Include:
Paid Mileage
Paid Training
Paid Induction
Paid Holidays
Employee benefits including high street discounts, Salary Finance service and Digital Finance Adviser
Support with PVG and SSSC Registration
Continual Professional Development
Pension Plan
Rewarding Career
As a care at home support worker you may be expected to help with personal care, support with medication and meal preparation along with a variety of other tasks. Previous care experience is desirable. However, if you don't have experience you will need to demonstrate some customer service skills as a basis to build on. This includes excellent communication skills, both verbal and written, with a good understanding of English. You should be able to engage fully with the people receiving support, chatting & listening. The desire and commitment to support others and to deliver the highest level of care is vital.
This post is considered to be Regulated Work with Vulnerable Adults as specified in the Protection of Vulnerable Groups Scotland PVG Act 2007.
About us
1st Homecare, part of Real Life Options, is a registered charity supporting people with learning disabilities and autism to live the life they choose. We have a clear person-centred vision and purpose that is underpinned by our core values of respect, honesty, responsibility and excellence.
We foster an environment where the people we support are respected as equals, have their rights as a citizen championed and feel safe, secure and supported in their homes and communities. To this end, we provide a workplace where integrity and ownership is cultivated, where potential is developed and where innovation to deliver excellent social care and support is fully embraced.
If you feel that your values match those of 1st Homecare, we'd love to hear from you.
**PLEASE ADD ADDITIONAL INFORMATION BEFORE POSTING**
Please note that initial contact with applicants will usually be by email, so please check all of your email folders regularly, including your junk mail folders.
1st Homecare, part of Real Life Options are an equal opportunities employer. We seek to recruit, train and promote the best person for the job, to make full use of the talents and resources of all our people and to craft a working environment free from unlawful discrimination, victimisation and harassment in which all individuals are treated with dignity and respect.
If you have a disability, a learning difficulty, a medical condition or individual need that you believe may affect your performance in selection, we'll be happy to make reasonable adjustments to our processes to enable you to perform at your best so please do let us know.