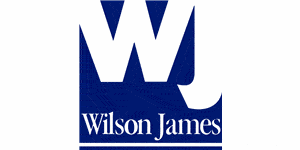 Relief Security Officer - Smart Recruit Online
Cardiff, WA

Job Reference: RSO-S131-JUL20

Be part of something amazing. Join Wilson James.
Wilson James provides services to some of the world's most iconic brands. We collaborate. We raise standards. We win awards.
People are our greatest asset, we employ more than 5,000 brilliant people across security, construction logistics and aviation services.
We care and we do the right thing. As an employer of choice, we focus on wellbeing, training and career progression.
We celebrate diversity. With more than 75 nationalities represented in the Wilson James family, we are a truly inclusive company, a truly exciting place to be.
We have come a long way over the last 25 years and we have an amazing journey ahead of us, so please join us and be a part of that exciting journey!

This position is to provide security officer duties and assist in providing cover for security officers based at Cardiff, Newport and /or Barry ports.

The key requirements of the role are to ensure the safety, and security of the public and staff across the site. When necessary, to respond to enquiries politely, helpfully and confidently, directing customers to the appropriate sources of help.

A valid SIA licence to Door Supervisor or Security Guard level AND a v

alid, clean, full UK Driving Licence are a must, both must be present on your CV, otherwise you will not be considered eligible for the role.



Duties to include (but not limited to):

* Responsible for the delivery of a range of security services that include patrolling, key issue, monitoring of alarms and CCTV, staff welfare, response to the fire systems, and the lock up of the estate.
* Engage in the client culture and objectives, whilst carrying out duties in a professional manner, always seeking to deliver exceptional customer service.
* Comply with Wilson James Health, Safety and Quality standards, SIA requirements, and all government legislation that govern the security industry.
* Ensure all activities are performed in accordance with Wilson James policies and procedures
* Maintain a polite, courteous, and friendly manner towards the public, the client, and colleagues
* Make rounds of inspection at fixed intervals and reports in by means of radio or other devices
* Monitor and respond to CCTV and Intruder/Access Alarms
* Check that doors and windows are properly shut and locked
* Maintain working environment, including vehicles, in a clean and tidy state.
* Prevent the admittance to the premises of unauthorised persons
* Carry out any reasonable instruction requested by the Shift Supervisor or Contract Manager.

Essential Skills
Valid SIA licence (Door Supervisor and/or Security Guard)
Valid, clean, full UK Driving Licence
Excellent Communication Skills
Desirable Skills

* Emergency First Aid at Work certificate

About Company

Wilson James is a leading security, construction logistics and aviation services provider with more than 5,000 employees. With in-depth sector and service expertise, we deliver solutions to clients operating across the Aviation, Construction, Corporate, Energy, Manufacturing, Maritime and Technology industries.

Wilson James are an equal opportunities employer and welcome applications from all suitably qualified persons regardless of their race, sex, disability, religion/belief, sexual orientation or age.

8.72 - 8.72 per hour
see job spec