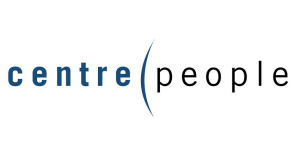 Regulatory Reporting Accountant - 12 month FTC - Centre People
London, London EC4N 5BP
Regulatory Reporting Accountant – Fixed 12 months contract
A leading Asian bank is seeking a Regulatory Reporting Accountant to join their City of London office to prepare both internal and external regulatory returns for the company's entities.
The successful candidate will need to be a UK qualified OR part qualified accountant with good regulatory knowledge including Corep, Liqrep, and Bank of England returns (preferably with experience of WKFS' "OSX".)
LOCATION: City of London
SALARY: £55-60K
START: ASAP
CORE DUTIES:
Ownership of tasks within daily, monthly & quarterly regulatory reporting required by local regulatory bodies (including UK and where relevant Overseas financial regulators), include both prudential and supervisory reporting, including preparation of Pillar 3 reporting and ILAAP
Work with the risk team in the preparation of the ICAAP document
Preparation of the daily regulatory monitoring reports for capital adequacy and liquidity and monitoring against internal and external guidelines, escalating where appropriate
Investigation of issues and exceptions with other members of the Finance function, Technology, Risk and Operations and any other areas of the Bank
Analysis of the internal monthly capital, liquidity and other information to ALCO and external monthly, quarterly/semi-annual and annual returns
Review processes for the Regulatory Reporting deliverables in order to identify & implement improvements to improve control and better utilize systems capabilities under the manage of CFO or Head of Finance
Standardising the documentation for the local regulatory reporting and managing the periodic updates and reviews of the changing regulatory requirements and proposing required changes through preparation of appropriate regulatory reporting policies
Assisting in the planning, testing and implementation of key systems projects which affect Regulatory Reporting & wider Finance team as required [NB: for new products this will involve understanding the product features and required regulatory data and defining the requirements as part of the New Product Approval (NPA) sign-off]
Provide leave of absence cover for the production of other deliverables within the department as appropriate in order to satisfy internal control framework requirements
In addition to these functions, employees are required to carry out such other duties as may reasonably be required
Maintenance of data which is compatible with the automated regulatory reporting system
Ensuring all financial and non-financial data used for the regulatory returns have been fully reconciled and where appropriate substantiated with other teams (risk and operations)
Ensure complete capture and no duplication in regulatory data
Assist the CFO & Head of Finance or Senior Financial Controller in the production of financial reports and general management information data
IDEAL CANDIDATE:
Educated to degree level with a major in finance, economics or accountancy
UK accountancy qualification or part qualification or "qualification by experience"
Good regulatory knowledge including Corep, Liqrep, and Bank of England returns (preferably with experience of WKFS' "OSX".)
Good knowledge of legacy IRR reporting (Capital+)
Experience in a finance department within a UK commercial/investment bank.
Banking product knowledge, including derivatives & commodities
Good accounting knowledge for general banking products, including commodities
Excellent IT skills, including MS office and Excel
Ability to work within a small team
Mandarin will be desirable but not essential
If your application is successful, you will be contacted within 2 days. We regret that due to the high volume of applications we receive we cannot provide feedback on individual CVs.
£55,000.00 - £60,000.00 per year