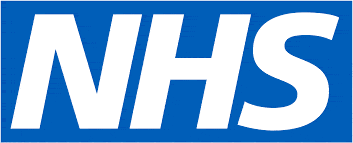 Registered Nurse - National Health Service
Birmingham, MID B57SA
Job Reference: J277-A-20-2157
Employer:

Department:

Outpatients

Location:

Birmingham

Salary:

25,000 - 31,000
---
Are you passionate about providing excellent nursing care in rehabilitation? We have put nurses at the forefront of rehabilitation as we believe that "every interaction is a rehabilitation opportunity". Our service will support people with a wide range of conditions from neurological, progressive diseases,TBI and intermediate care through a programme of reactivation rehabilitation.
Circle Health is a company that runs hospitals and health services throughout the UK. We were founded in 2004, and we are different to most healthcare organisations. We build independent hospitals which pioneered five-star hospitality in the UK, and we're the only organisation running some innovative types of work in the NHS, such as our Bedfordshire and Greenwich musculoskeletal contract. In 2017, Circle Rehabilitation was launched at our hospital in Reading. In 2020, the service is expanding to Birmingham. Circle Birmingham Hospital is our first large-scale rehabilitation hospital, which will be co-located with an elective private hospital, on the former BBC Pebble Mill site in Birmingham.
Circle Rehabilitation are leading the way in innovating rehabilitation in the UK, utilizing best practice from our extensive research into rehabilitation models worldwide. Our ground-breaking new service has been designed around a truly patient centred MDT model using the WHO International Classification of Functioning to deliver intensive, holistic rehabilitation which values all functioning not just the physical. Our rehabilitation facilities are world-class centres of excellence in contemporary settings with leading medical experts, state-of-the-art technology, and premium accommodation and catering. Patients are treated by leading MSK and neurological consultants, therapists and nurses from our extensive network of clinicians. We are opening our newly built and state of the art 120-bed rehabilitation hospital attached to the 40-bed Circle Birmingham elective surgical hospital in June 2020. It will include provision for private and NHS patients, along with day-case and outpatient rehabilitation facilities with significant investment in new technologies and world class equipment. It will incorporate the luxurious interiors and hospitality for which Circle's private hospitals are known.
Circle Rehabilitation believes that great care can change everything. If you share our passion for rehabilitation - this progressive new rehabilitation team needs you!
Person Specification:
The successful candidate will be a Registered Nurse Level 1. Experience in neurology or rehabilitation nursing is essential, and a post graduate qualification in a relevant speciality would be advantageous.
You will be joining a strong, innovative, dedicated, enthusiastic and caring multi-disciplinary team committed to facilitating people through their rehabilitation journey to live their lives to the fullest.
You will need to be able to demonstrate:-
Genuine passion for rehabilitation nursing
Excellent interpersonal skills
High professional standards
Collaborative working with all members of the MDT
Commitment to our vision and strategy ensuring that our patients receive holistic care
Demonstrate a high level of compassion for patients and their relatives
Use evidence based practise
Act as a professional role model for junior members of staff
Deputise in the absence of the Head of Nursing and Allied Health Professionals
In return you will:
You will be supported by the Unit Charge Nurse, Lead Nurse and Head of Nursing and Allied Health Professionals
Be encouraged to develop a personalised CPD plan and access unique clinical and academic and development opportunities
Benefits
Competitive salary
Cycle scheme
27 days annual Leave with additional days after qualifying period (pro-rata for part timers)
Pension Scheme
Health and Well Being programme which includes free fruit, massages and fitness sessions
Employee Assistance Programme
Discounted food from the Atrium Café
Private Medical Insurance after qualifying period
Non-contributory Life Assurance
Perkbox
25,000.00 - 31,000.00 per year