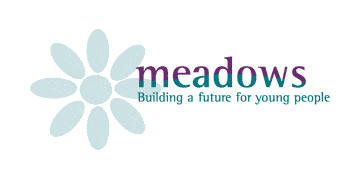 Registered Manager within Children's Residential Service - Meadows Care
Rossendale, NW BB48QN
Essential Experience and Qualifications:
A minimum of 1 years' experience of supervising and managing professional staff.
A minimum of 2 years' experience of working with children and young people in a residential setting within the last 5 years.
Must hold or be working toward a recognised professional qualification relevant to working with children and young people. Regulation 28 of the Children's Homes, (England) Regulations 2015 requires a Registered Manager to obtain Level 5 Diploma in Leadership and Management for Residential Care or an equivalent qualification.
Meadows Care has been established for over 16 years, we are a thriving, growing, stable and well respected residential childcare company providing therapeutic homes and care across the Greater Manchester, Lancashire, Yorkshire and the Midlands.
These are exciting times at Meadows Care as we continue to develop and expand our services for children and young people. As part of those developments we are seeking a Registered Manager to initially cover for maternity leave and then prepare to open a new 3 bedded home in Rossendale.
Meadows Care has integrated education and therapy services to support the residential care services.
Meadows Care an industry leading provider of children's services, the majority of our Homes are as rated by Ofsted currently 'Good' or 'Outstanding'!
We are looking for a Registered Manager who understands the challenges that this role brings but also understands the rewards. Our Registered Managers are committed and compassionate leaders, able to motivate and develop their staff team to ensure that the young people we care for have the best care experience possible. You must have the vision and leadership to take this home forward.
As a Registered Home Manager, you must have:
knowledge around the needs of children and young people with EBD and the support services required to ensure their needs are fully met.
An in-depth understanding of Children's Homes Regulations and the Ofsted Social Care inspection Framework
Very strong communication skills with an ability to partnership work effectively.
Good character and integrity with resilience that matches the demands of this challenging role.
A Level 3 Diploma/NVQ in Children and Young People's Workforce (Or equivalent)
As a Registered Home Manager, you will receive:
Competitive rate of pay, including a progressive pay scale based on experience.
Opportunity for Performance bonus
Competitive pension scheme
Specialist CPD certified training and accredited qualifications free of charge
Cashback healthcare plan allowing you to claim back on medical, dental and similar appointments
Excellent support with highly experienced senior operational leaders, manager development and a quality assurance role to support you.
Dedicated professionals within Meadows Care including a Referrals and Placement Manager, specialized HR and Recruitment, Training services and property maintenance, all are on hand to support you in your role.
We offer enhanced sick pay and maternity/paternity/adoption pay for this role
Automatic enrolment in a health care scheme: HealthShield, loyalty bonus scheme, sickness vouchers,
Closing Date: 30th October 2020. Please note interviews will be taking place during the months of September/October 2020 and we reserve the right to withdraw this advert at any time and close the position.
31,000.00 - 39,000.00 per year