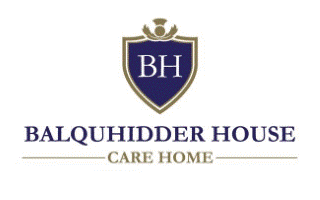 Registered General Nurse - Elderly Care - Balquhidder House
Alexandria, Scotland G83 0TD

Job Title: Registered General Nurse

Location: Alexandria

Salary: £16.04 per hour + employee benefits

Job type: Permanent, Full time

Handsale Ltd is a privately-owned healthcare company that currently owns and operates Eight Care Homes across England, Wales and Scotland. Founded in 1988 as a family business, Handsale has proudly maintained its family owned and operated structure to this day.

We are actively hiring for a professional and experienced Registered General Nurse to join our team on Day & Night Hours (Rotational) in Balquhidder House, Alexandria.

The Home

The home caters 65 residents and offers both Nursing and Residential care, caring for those with Dementia & Old Age. They offer a wide range of facilities & services including Palliative Care, Respite Care, Convalescent Care, Alzheimer's Care, Cancer Care, Stroke, Bipolar/Manic Depression, Cerebral Palsy, Colitis & Crohn's Disease and Separate EMI Unit.

Key Responsibilities:

To promote independence & improve mobility in the elderly & dementia residents
To lead, motivate and mentor your staff team, deliver guidance, training and development opportunities to ensure work practices are safe and conform to standards
Focus not only on the physical ailments associated with aging, but also with mental impairments
Identify client's care requirements by establishing personal rapport with potential and actual residents and other relevant persons
Carry out regular checks on clients at intervals determined by the Home Manager
Ensure that Clients' Care Plans are completed and maintained and in accordance with NMC guidelines & Company policy
Administer prescribed medicines and document the same in accordance with the Company's procedure and NMC guidelines
To ensure the correct ordering, storage and administration of drugs in accordance with client's requirements, medical and pharmaceutical agencies
Maintain accurate records and ensure that each client within the Care home has an individualised Care Plan & Client Care Plans are reviewed
Ensure a clear and concise handover report is given to all relevant Staff Members at the end of each shift
Adhere to all appropriate NMC guidelines / regulations
To participate, promote and engender the quality culture of Handsale Care Group by adhering to Quality Assurance Systems
Key Requirements:
Qualified and registered with the NMC as RGN
Ideally experienced in an elderly and dementia care environment
Confident in all areas of care planning and delivery
Able to work a flexible shift pattern
Satisfactory CRB / DBS checks
Benefits:
Competitive rates of pay £16.04 per hour
28 days holiday entitlement
Additional courses and extra training to advance your careers and improve your skills
Auto Enrolment Pension Scheme
Established, Reputable, Forward Thinking Employer

Please click on the APPLY button to send your CV and Cover Letter for this role.

Candidates with the relevant experience or job titles of; Registered Nurse, Elderly Care, Registered Care Worker, Nursing and Midwifery Council, Elderly Care Nurse, Nursing may also be considered for this role.
16.04 - 16.04 per hour
employee benefits