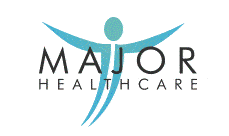 Registered Children's Manager - Major Healthcare
Kirkby, NW L345SQ

Major Healthcare is a specialist recruitment consultancy, providing quality permanent, contract and temporary staffing solutions to clients from our wide network of UK offices.

We are currently looking to recruit an experienced and enthusiastic Registered Manager to work within a challenging young people's service in Kirkby.

Key Responsibilities:

Lead and manage the residential team to deliver the best possible outcomes for Looked After Children, within a caring, homely environment - recruitment, support & supervision, annual appraisal and disciplinary.
Promote appropriate and therapeutic relationships between staff and young people and their families, promoting the young people's involvement and participation in the day-to-day life of the Home.
Accountable for safeguarding and promoting young people's rights, providing good quality care which respects individual differences.
Accountable for identifying, managing and reporting risks within the Home in line with safeguarding, statutory and compliance requirements.
Promote appropriate relationships between staff, young people and other stakeholders.
Support independent Regulation 44 visits and be responsible for timely completion of Regulation 45 Quality of Care Reviews to Ofsted.
Ensure that there is a Statement of Purpose in place, which is appropriate to the needs of young people and outlines qualifications, experience and expertise of the staff employed within the home, is kept up to date and forwarded to Ofsted and the service director once changes are made.
Responsible for ensuring a full flow of information into and out of the team and to develop effective communication strategies and systems which assist staff in the operation of their duties.
Ensure that staff training, and development needs are identified and ensuring that those needs are met.
Successful Candidate:
NVQ Level 5 in Leadership & Management or equivalent Social Care certificate (Children's workforce), be currently working towards this qualification or be willing to work towards this qualification .
MUST have experience working with children and young people within care or with looked after children for a minimum of two years and also have worked in a supervisory capacity for a minimum of one year.
Driving Licence and access to own vehicle.
Strong values and a passion for looking after young people and supporting them in their future so they reach their full potential and achieve their life goals, being of good character and integrity.
Strong team working skills with a dynamic approach to work and the ability to lead and manage a team of people.
Knowledge of the Children's Home Regulations and all paperwork relating to these regulations.
The salary for this exciting new role is up to £40,000 depending on experience. Please note you need to be able to drive and have access to your own vehicle.
Additional benefits include:
Company Pension
28 Days Annual Leave
Free Parking

Please call Leanne Irving 07940 747 500 or apply online for more information about this exciting new role.

30,000.00 - 40,000.00 per year
Additional benefits