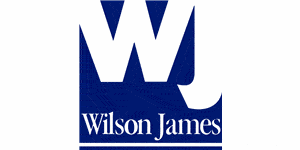 Regional Support Team Security Manager - Smart Recruit Online
London, London

Job Reference: RSTMCC35-Nov19

We have a brand new role to support our ever-expanding Southern region teams! We are looking for a Regional Support Team Manager.
If you are a people-centric person, who has experience in managing multi-sited teams of 80+ staff, enjoys championing and developing distance learning through project management, then we could have the role for you!

No two days will be the same as a Regional Support Team Manager! Based at our lovely Fleet Street office (which is in a great location for food!) you will be visiting our client sites regularly, to maintain relationships and provide support to our staff.

You will be working in close partnership with the Regional Management and Strategic Management teams, ensuring staff welfare and performance of the regional support team are met. Liaising with the scheduling team to support the Security South site needs, you will then visit and attend to the needs to ensure everyone is content.

Take ownership of managing the Regional Support Team (RST) ensuring the development, performance, and welfare standards are exceeded.
Implementing quality management and regulatory compliance checks in line with company policies.
Leading, promoting and maintaining awareness and compliance of health and safety in accordance with best practice and legal requirements.
Working with the scheduling team check 'Work Force' planning for RST ensuring that forward-looking rosters are in place and in line with individual's contractual times.
Monitoring, reviewing and addressing staff performance, maintaining appropriate records in accordance with company procedures.
Establishing goals and objectives for the team development, help, support and continuously drive improvement.
Leading recruitment process and maintaining appropriate RST manning levels in line with business growth.
Collaborating across departments in order to ensure financial and budget requirements are met; team growth and business demand growth are synchronised.
Leading on any investigations, disciplinaries or performance management cases with particular reference to the RST.
Contributing to financial and budget management via forward planning and operating within budgetary parameters.
Ensuring appropriate processes are in place to approve and control leave, sickness absence and overtime enabling the team to support Security South clients.
Build sound relationships with Security Managers and HR to support understanding of the site requirements.
Essential Skills
Valid SIA license
Enhanced people management skills (people person)
Knowledge of Timegate
Ability to manage team size of 80+ staff
Project management skills (championing and developing distance learning, creating standards across the Area relief team, performance management)
Driving licence
Relevant experience in commercial and operational management, including leadership and team management in the service sector
Proven experience in people and team management
Competent IT user - all Office applications
Ability to maintain and develop positive working relationships with new and existing clients
Excellent organisational and people management skills
Excellent communication skills with the ability to business partner at all levels of the organisation and externally
Desirable Skills
Valid SIA Door Supervisor license.
First Aid License
CCTV License
Defibrillator Certificate
Relevant management qualification at level 3
Previous security industry or business to business experience
Experience in delivering security solutions

About Company

Wilson James is a leading security, construction logistics and aviation services provider with more than 5,000 employees. With in-depth sector and service expertise, we deliver solutions to clients operating across the Aviation, Construction, Corporate, Energy, Manufacturing, Maritime and Technology industries.

Wilson James are an equal opportunities employer and welcome applications from all suitably qualified persons regardless of their race, sex, disability, religion/belief, sexual orientation or age.

£40,000.00 - £45,000.00 per year
See Job Spec