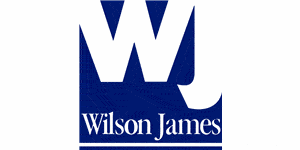 Regional Security Officer - Smart Recruit Online
City Of Manchester, NW M228JW

Be part of something amazing. Join Wilson James.
Wilson James provides services to some of the world's most iconic brands. We collaborate. We raise standards. We win awards.

People are our greatest asset, we employ more than 5,000 brilliant people across security, construction logistics and aviation services.
We care and we do the right thing. As an employer of choice, we focus on wellbeing, training and career progression.
We celebrate diversity. With more than 75 nationalities represented in the Wilson James family, we are a truly inclusive company, a truly exciting place to be.

We have come a long way over the last 25 years and we have an amazing journey ahead of us, so please join us and be a part of that exciting journey!

Wilson James are seeking flexible and enthusiastic Security Officers who will be required to work across Manchester. The successful candidates will be providing a visible preventative security presence by providing access control, VIP security, assets protection and area patrols ensuring that all persons remain safe throughout an event.

Main responsibilities:

To maintain the highest personal standards of turnout and demonstrate at all times a professional manner towards your team, Wilson James and Site staff and visitors.
To be fully aware of the duties as laid down in the briefing of the individual sites.
Provide a strong customer service approach to member of the public
To comply fully with the Site Instruction and any other reasonable and lawful instruction given by the Contract Manager, Supervisor or by the Site's Coordinator.
Report any serious incident (e.g. fire or theft) immediately.
Follow emergency and evacuation procedures; assist in the searching of site / buildings in accordance with set procedures.
Essential Skills
HMRC employment letter with details of the last 5 years. Please obtain this if you are successful for interview.
Valid Door Supervisor SIA licence
Deliver excellent customer service
Basic IT Skills
Demonstrate the ability to think and act quickly in emergencies or under pressure
Desirable Skills
Full UK Driving Licence
First Aid at Work Certification

About Company

Wilson James is a leading security, construction logistics and aviation services provider with more than 5,000 employees. With in-depth sector and service expertise, we deliver solutions to clients operating across the Aviation, Construction, Corporate, Energy, Manufacturing, Maritime and Technology industries.

Wilson James are an equal opportunities employer and welcome applications from all suitably qualified persons regardless of their race, sex, disability, religion/belief, sexual orientation or age. A criminal conviction will not necessarily be a bar to obtaining a position, however each case will be assessed on an individual basis.

9.05 - 9.05 per hour
see job spec