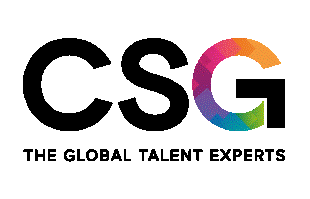 Regional Sales Manager - CSG
Manchester, NW M67WQ

Regional Sales Manager
North West
£40k - £50k plus commission

Are you an experienced Sales Manager within the HVAC industry?

My client is a leading UK SME who provide smart chiller technology and offer a full turnkey approach. They tailor their solutions to suit bespoke cost and specification needs of their clients across the air conditioning and process cooling industries, and have been doing so since the 1980's.
They function as a direct link between the manufacturer and associated services such as architects, M+E engineers, main and mechanical contractors, facility managers and end users. They are supported by leading manufacturers and as a result have an impressive portfolio of projects.



Role Responsibilities:



As Regional Sales Manager you will be at the forefront of the business and drive regional UK growth through hitting company sales targets.
As the business is an SME you will have the flexibility and autonomy to build your region and influence the businesses future.

Additional responsibilities include but are not limited to:
*Creating and executing a strategic sales plan that expands customer base and extend reach
*Meeting with potential clients and grow long-lasting relationships by understanding client needs and offering solutions that meet these requirements (virtually and in person)
*Build a team of salespeople, set objectives, train and coach, and monitor performance ensuring assigned tasks and responsibilities are fulfilled
*Identify knowledge gaps within the team and develop them to their full potential
*Oversee the sales team to ensure company quotas and standards are met by holding daily check-ins with team to set objectives for the day and monitor progress regularly
*Manage sales pipeline, month-end and year-end close processes



The Ideal Candidate:


You will have in-depth knowledge of the HVAC industry and a wealth of experience of the sales process, you will be able to nurture the lead process and educate potential clients to win them over and covert leads. You will be a quick learner and an have excellent negotiation skills as well as an inspirational leader who can coach and motivate your team.
Other competencies / skills this candidate will possess are:

*Bachelor's degree in marketing or business administration or a related field
*3+ years in sales management within a corporate setting
*Proven track record of success the sales cycle from plan to close
*Excellent communication, interpersonal, and organisational skills
*Ability to manage multiple high-pressure deadlines

If you feel that you would be a perfect candidate for this opportunity, please feel free to apply to be considered.

50,000.00 - 50,000.00 per year
bonus