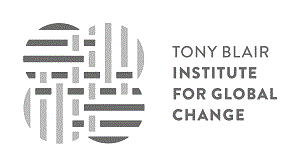 Regional Director - West Africa - The Tony Blair Institute for Global Change
London, London
Regional Director - West Africa

£80,000 to £110,000 per annum

Closing Date: 27th December 2019

London
About the Institute
At the Tony Blair Institute for Global Change our mission is to equip leaders to build inclusive and prosperous societies in an interconnected, globalized world. We do this by helping countries, their people and their governments address some of the most difficult challenges in the world today – beginning with those where we think we can break new ground, offering leaders new thinking and new approaches. Our staff – over 200 of them, based all over the world – are working on some of the most intractable problems around issues of co-existence, governance, the peace process in the Middle East and renewing the centre ground in British politics.
Focus of the Role
Our Government Advisory work supports the governments and leaders of fragile, developing, and emerging states to enhance their effectiveness. We are focused on helping governments and leaders make their vision for the development of their country a reality. We work in the centre of government and key line ministries and our work is shaped by national priorities.
To support this work we are currently searching for a Regional Director to support our large and growing West Africa portfolio spanning 10+ countries across francophone and anglophone West Africa.
The role will involve frequent travel to and within the West Africa region, at least once a month and frequently more often. Following a recent Strategy Review we are moving this role to a London base in order to deliver wider leadership to our growing Advisory Practice, across Africa and more globally, as well as other strategic initiatives closer to the Institute's senior leadership.
RESPONSIBILITIES:
Reporting to the Executive Director, the primary responsibilities of the role are to:
Develop and deliver a regional strategy for the Institute

Conduct economic, social, political and other analysis and develop proposals for seizing the opportunity of the Institute's broad footprint in the region to contribute to regional endeavours, such as trade facilitation and other aspects of regional economic integration
Commission and oversee analysis and research as required either by internal staff or external consultants
Establish systems for tracking political, social and economic developments in the region and for sharing relevant information with country teams, others in the Advisory Practice and other relevant stakeholders within the Institute
Raise the profile of the Institute regionally and in London through representation at conferences and events, external communications and targeted networking
Manage and engage high level stakeholders in the region and beyond

Build a clear understanding of the wider regional context, including the role of development partners, private sector and other players
Cultivate high level relationships with government counterparts in the relevant project countries as well as a wider regional network
Deploy resources outside of the projects – wider colleagues, including the Executive Chairman, the Institute's sector practices and strategic partnerships within the Institute's network etc. – to support partner governments where appropriate

Oversee the strategic direction of at least five country projects and provide oversight of up to five more through the francophone Regional Lead:

Recruit and line manage those Country Heads responsible for project implementation and lead the annual project strategy setting, quarterly performance reviews and measurement of impact
Line manage a francophone Regional Lead, who will in turn oversee those 4-5 country programmes
Ensure ambitious but realistic project strategies, strong in-country relationships and project delivery in budget, while ensuring alignment with the strategic goals of the Institute as a whole
Where relevant, commission and oversee scoping and analysis by the regional and/or country teams to support project design, development, implementation and fundraising, as required
Performance manage Country Heads effectively, including building a culture of feedback

Support project implementation and operational effectiveness

Support and hold Country Heads to account for operationalizing project plans within budget and with value for money
Ensure robust project management processes are followed in the projects, including strategy reviews, progress reporting and legal/policy documentation (including security, legal, financial)
Support effective recruitment and talent management, the most critical project inputs
Ensure policies, procedures and the code of conduct are adhered to at all times

Contribute to the wider leadership and development of the Institute

Ensure effective strategic and resource planning across the Institute's Africa advisory work and contribute to the leadership of the global Government Advisory Practice
As a member of the Government Advisory Practice leadership team, contribute to organizational leadership, organization of annual regional retreats and quarterly leadership team meetings and calls, and participate in the evolution of the Institute's business model, including through the establishment of key sectoral groups and products
Contribute to the cultivation of knowledge management products and case studies for both internal learning and external communication and policy influencing purposes, working internally across relevant teams to support advocacy and business development
Deputise for the Executive Director where required, including at the Institute Executive, on cross-Africa matters requiring senior leadership, and lead on other strategic initiatives and projects as required, within or beyond the Advisory Practice
Fundraising

Understand the regional fundraising and business development market by mapping donor opportunities amongst a wide group of stakeholders (predominantly: Foundation offices; bilateral and multilateral donor agency offices and staff; development contractors and INGOs – both not-for profit and for-profit);
Build and maintain intelligence and relationships to inform project and/or Practice-wide fundraising strategies and ultimately to secure project funding;
Input to the development of marketing materials, presentations and bids as required. Input to the development and implementation of donor trips/meetings etc as required.
Lead account management for 1-2 key institutional funders
What We Are Looking For
We are looking for outstanding individuals with a proven track record of leadership and delivery in the public or private sectors in West Africa. We seek to create international and multi-disciplinary teams and are looking for individuals with a background in: public/civil services worldwide; strategy consulting; relevant industry experience; private equity and finance; and/or international development. Above all, we are looking for individuals with high levels of enthusiasm, resilience, and a can-do attitude. Experience of living and working in West Africa is required.
EXPERIENCE AND QUALIFICATIONS:
Master's Degree in a relevant field such as public policy, public administration, business administration, international development or social sciences
Significant and demonstrable experience, working at a high level in the public or private sectors, preferably in emerging economies, with a strong background in strategy, leadership and management
Expert public sector engagement strategist and manager with experience managing multi-disciplinary teams
Experience engaging governments in West Africa directly through in-line placement or embedded consulting experience over a sustained period (ie. not just fly-in / fly-out).
Experience managing relationships with high level political leaders such as Presidents and Prime Ministers
ESSENTIALS SKILLS:
An ability to work independently, think strategically and translate strategies into concrete and implementable plans
An ability to devise public sector management strategies in a political environment and to convey recommendations to high level decision makers with impact
Outstanding interpersonal and presentational skills, in order to quickly establish the Institute's credibility at the highest levels of government
Attention to detail with excellent analytical, organizational, and communication skills
Excellent operational and stakeholder management skills
A proven ability to inspire, coach and develop others, including people from different backgrounds and cultures
A skilled people manager, with experience with performance and talent management and an ability to successfully perform management functions remotely
Understanding of organizational design and accountability mechanisms to reform government processes
First rate strategy skills in order to challenge and design effective strategy and policy in a West African government context
PERSONAL SPECIFICATIONS:
Drive, motivation and ability to consistently achieve results in a fast-paced environment
Proven ability to mentor, coach, and build capacity of government counterparts
Excellent analytical and presentation skills in English
Must have significant work experience in West Africa
Willingness to travel frequently
Above all, high levels of enthusiasm, resilience, and a can-do attitude
To apply please email your CV to us via the link.
Closing Date: 27th December 2019
£80,000.00 - £110,000.00 per year