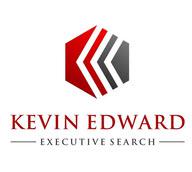 Regional Account Manager - KEVIN EDWARD LEEDS LIMITED
Edinburgh, Scotland EH3 6RE
Role: Regional Sector Account Manager
Location: Eastern Scotland
Salary: Competitive Basic, Bonus scheme, Pension, Company Car


Servicing clients large or small from our fully integrated locations throughout the UK, we have the largest and latest hire fleet comprising of the latest technology and product connectivity. Our highly trained, expert and experienced staff provide comprehensive project support and guidance, delivering insightful impacts and improved operational efficiencies across multiple sectors.
With an evolving proposition, that includes short term tactical equipment rental to longer term, more embedded relationships, we continue to be the industry's preferred partner for truly effective solutions. This allows our customers, who often work in highly challenging environments, to focus on what they do best, safely, securely and effectively.
We are currently looking to appoint a Regional Sector Account Manager to be accountable and responsible for the increase in company revenue within a specified market sector and post code region by raising customer awareness of our product range & services.
Our ideal candidate will target new and existing customers to provide product demonstrations as required and to develop leads and bids for major accounts and maintain a select number of key accounts. We are looking for an Account Manager who is highly motivated, demonstrates good commercial acumen and is confident in front of our existing valued customers and in achieving new business wins.
Skills & experience desired:
Experience in the Rental Market
Experience of Safety, Survey, Comms & Test and Measurement equipment.
Survey and Safety market product knowledge would be particularly advantageous
Familiarity with Confined Space and working at height marketplace
Knowledge of construction industry
Experience in site sales methodologies
Negotiation skills at all levels
Presentation skills, influencing techniques, overcoming objections, communication skills at all levels
30,000.00 - 35,000.00 per year