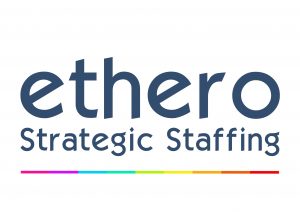 Recruitment Branch Manager - Ethero
Coventry, MID
Job Vacancy Ethero Strategic Staffing - Branch Manager (Coventry)

Start Date July 2019

Reports to Operations Manager

Normal Place of Work Coventry Branch (Subject to reasonable changes)

Normal Working Hours 8.30am to 5.30pm Monday to Friday (Subject to reasonable changes) nb

Salary £30K - £35K Basic + Car Allowance + Excellent Commission Scheme (Negotiable Based on Experience)
_______________________________________________________________________________________________
ethero is one of the fastest growing UK recruitment companies having hit the Recruiter Fast 50 list for the last two years running. ethero Coventry is a key profit centre for the business. The third branch in our six branch network, the office sits in a City Centre location with excellent foot flow of candidates and has been operational for four years.

The branch has a willing team already in place and, with the right guidance and leadership, has the potential to be a top performing profit centre for ethero.

The Role:-

The role of Branch Manager is to protect and grow the both sales revenues and the companies reputation with clients and candidates. This is a target driven and demanding position which carries full profit and loss responsibility.

With a team of direct and indirect staff supporting the operation the role of branch manager carries both people management and activity leadership and reporting duties.

It is expected that the successful candidate will:

•Take full Profit and Loss responsibility for the division / branch
•Be able to demonstrate clear success in both the sales and service delivery processes in the temporary and permanent recruitment markets
•Be a natural and driven leader in all aspects of the business such as team and individual management, sales, service, candidate attraction
strategies, database management and administration duties
•Be personally comfortable and excited about the sales process and able to demonstrate significant and ongoing personal successes in this
area whilst being responsible for a credible and live sales pipeline for yourself and all selling consultants in the branch
•A naturally competitive person who is always seeking out new and innovative ways to win business from ethero's competitors
•Be able to project confidence and belief in the ethero brand and what it represents in terms of service, ethics and the legal frameworks in
which we operate
•Possess excellent internal and external communication skills including verbal and written formats, (Report writing, Presentation Writing)
•Able to encourage and drive optimum performance from team members through coaching and positive management
•Work actively, including regular face to face meetings, with customers to maintain and develop long term relationships
•A constant source of positivity in the office environment and when in front of customers projecting the company core values at all times
•A provider of guidance and support to team members at all levels who always has time for their staff
•Have an acute understanding of required operational profit margins as well as costs that effect the business
•Incisive and able to demonstrate good decision making skills whilst under pressure
•A quality driven person who is focussed on accuracy and ensuring that error rates are kept to a minimum whilst remaining fully compliant with
industry and ethero quality standards
•Understand the importance of and is focussed on the delivery of personal and team targets and deadlines
•Comfortable at carrying out staff performance reviews
•Able to identify short, medium and long term staff development plans to ensure that business and individual growth targets are achieved
•An organised operator capable of planning and deploying strategies that ensure the smooth running of the branch
•A doer who is always ready to display the required personal characteristics that are necessary to be accepted as a leader by other
members of the team. The role is not a typical 9am to 5.30pm job……….
•Someone who takes responsibility for their own actions and the actions of their team and who is comfortable dealing with the daily pressures
that this naturally brings
•Be a thoughtful and mindful leader that is sensitive to the needs of a diverse team in terms of culture, experience / skill levels and individual
personalities
•Take training and encourage other members of staff to do the same to improve the overall performance of the team
•Fun………….able to drive fun into the working day whilst understanding that the job has to be done and done well every day

The above requirements are not definitive but do make a clear view of the skills sets and character required to be a highly successful manager in the recruitment sector. If you believe that you possess the skills, experience and qualities outlined above then you might just be perfect to join our growing company. Please call Gareth Hughes on 07723 085173 for an informal chat or submit a CV to this advert and we will respond immediately.


£30000 - £40000 per annum, Benefits: Health, Pension, Rewards and lots more