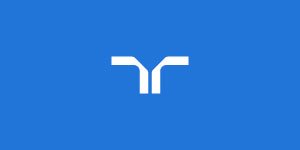 Records Assistant - Randstad Inhouse Services
Glasgow, Scotland G21DY

Pay Rate and Hours:

Monday - Friday, 7.5 hours per day between

Day Rate: £9.27 PER HOUR

Purpose of role:
The Records Assistant is responsible for delivering a first-class experience to customers using the Records
Management service. The role-holder is responsible for the accurate completion of all tasks, delivered within the agreed service levels, they will deliver a high level of customer service and help build client confidence by providing a flexible and responsive service that exceeds expectations where possible.

Key responsibilities:



Operations



Undertake all records management tasks assigned to you
Fully conversant with all records management processes and technology
Produce management information in a timely and accurate manner
Carry out administrative tasks as necessary
Responsible for meeting health and safety obligations
Undertake additional duties as requested by the line management
Responsible for meeting all IMS/ISO obligations
Customer
Develop positive and professional relationships with customers
Create and maintain the highest levels of customer confidence by offering a flexible and responsive service,
exceeding expectations where possible
Take ownership for problems and ensure customer feedback and complaints are dealt with efficiently, with
support from line management
Develop an excellent understanding of the customer's business and ensure that Williams Lea Tag delivers a
service in line with their objectives
Actively support the client's environmental, quality and security policies
People
Communicate effectively ensuring a two-way process for sharing information
Willing to give relevant and timely feedback
We foster a culture of excellence within the team and expect you to deliver best practice standards
Liaise and consult with the line managers on a regular basis
Take ownership for personal development
Support and coach your colleagues
Assist the Senior Records Assistant in the day-to-day running of the department
Be positive, courteous and productive in the working environment
Technical skills
Be fully conversant with the electronic and physical record management systems
Familiar with Microsoft Office tools
Comfortable with email tools and digital telephone and with spreadsheets and good data entry skills.
Requirements:


Motivated with "can do" attitude
Ability to work alone or collaboratively
High level of customer focus - proactive approach to service delivery and client satisfaction
Excellent communication skills, both written and oral, and confidence to communicate at all levels
Excellent organisational skills
Able to work to tight deadlines and prioritise workload and to work under pressure
Able to multitask
Possess a critical eye in terms of accuracy
Able to judge accurately when issues should be escalated to line managers
A willing and enthusiastic attitude
Ability to be motivated to work as part of a team
Able to climb mobile steps to reach a height up to 8ft and to work in confined conditions
Able to lift weight up to 10kgs
Being aware of all aspects of the Records environment


So, if this looks like the role for you, why not click apply today!

Please note successful applicants will be invited to attend a registration where you will be asked to provide 2-year address and employment check, financial probity and basic disclosure criminality check. Should you foresee any issues with these checks please discuss at registration or by phone as soon as possible.

Employee Events
Mobile Phone Discount
Pension
Medical, Dental and Vision
Paid Holidays
Holidays
Maternity/Paternity Paid Leave