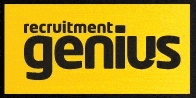 Reception / Administrator - NHS GP Surgery, N22 - Recruitment Genius Ltd
London, London
This busy and friendly NHS GP Surgery based in Wood Green London N22 is pleased to be advertising the role of Administrator with some receptionist duties.

This post would suit an individual with experience in office administration who has had some experience in a customer facing role. All training will be given. Generic skills are most important. They are looking for a professional manner with confidence in dealing with a variety of different tasks. The ability to multi-task and possess good organisational skills is very important. Also important is clear spoken and good written English. Applicants should have a calm manner with people. Enthusiasm, team working and punctuality are all very important.

All training will be provided. A keenness to learn and absorb the training quickly and effectively will be very important.

Hours required are:

Monday - 12:00 - 19.00 (30 Minutes unpaid break)
Tuesday - 12:00 - 20.00 (1 Hour unpaid break)
Wednesday - 09:00 - 17:30 (1 Hour unpaid break)
Thursday - 09:00 - 17:30 (1 Hour unpaid break)
Friday - 09:30 - 18.00 (1 Hour unpaid break)

The post is offered at £9.50/hour. NHS Superannuation Pension Scheme is available in this role. The whole Surgery team are friendly and supportive of new starters.

Informal visits and any enquiries with additional queries are welcome. Please see the Candidate Information Pack. The Surgery will aim to contact you within a few days if you are to be shortlisted/interviewed.

Many thanks for reviewing this application and they look forward to meeting you.

Get the Recruitment Genius Advantage today. As the UK's largest online recruitment advertising company placing more candidates than anyone else.
17,784.00 - 17,784.00 per year