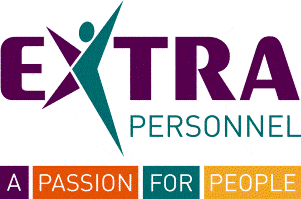 Reach Truck Driver - Extra Personnel
Worksop, MID S802RT



Reach Truck Driver



We are recruiting for Reach FLT Driver roles for our client based at MantonWood in Worksop. You will be working for a Global distribution company in a flagship brand new warehouse.

As a Reach Truck Driver you will need to:

Have experience of driving a Reach forklift truck
A valid Reach truck certificate (Free refreshers can be done on-site)
Prepared to assist in manual warehouse work as well as drive Forklift Truck
Details:
Salary : £9.55 per hour on AM/PM shifts - £10.98 Nights
Overtime after 37.5 hours at £14.33 per hour on AM/PM shifts - £16.47 on Nights
Working Hours: Rotating (Various) 6am-2pm/2pm-10pm, Static Nights 10pm-6am (Sun-Thu, Mon-Fri, Tues-Sat)
Location: Mantonwood, Worksop area
Duration: Ongoing
Role of a Reach Truck Driver:
Reallocation of stock
Stock replenishment's
Loading and unloading wagons
Complete general Warehouse duties as required
Benefits of working with us as a Reach Truck Driver
Exceptionally clean working environment
Employer of choice in the area
Large international client
Free car parking
On-site canteen
Friendly working environment
Easy accessible site location
28 Holidays per year
Weekly Pay
Pension Scheme
Employed Status
Personal Accident Insurance
Mortgage references
My Extra Rewards- An online portal offering vouchers and discounts

If you are interested in the above role for

Reach Truck Driver

please click apply

Extra Personnel do NOT charge any fees for our services.

Extra Personnel Limited acts as an employment agency for permanent recruitment and employment business for the supply of temporary workers.