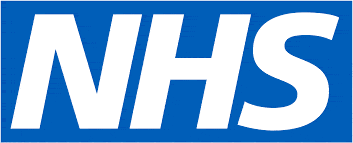 Radiology Services Manager - Band 8b A&C - National Health Service
Cheltenham, SW GL537AN
Job Reference: 318-20-R4812JH
Employer:

Department:

Radiology

Location:

Cheltenham, Gloucester

Salary:

£53,168 to £62,001 pa
---
Join us at an exciting time for Gloucestershire Hospitals NHS Foundation Trust! We have recently been awarded an improved CQC rating of Good and are proud of what we've achieved. We have an ambitious plan for our journey to Outstanding and are looking for aspirational, committed individuals to join us, making a real difference to both staff and patients.
As a former winner of England for excellence award: Tourism destination of the year, the beautiful city of Gloucester and the scenic regency spa town of Cheltenham are fantastic places to work and live.
As a hospital Trust we are currently involved in over 100 clinical trials and studies, whilst also providing acute elective and specialist services to a population of over 620,000.
By joining Gloucestershire Hospitals NHS Foundation Trust new colleagues can look forward to a warm welcome and a future full of opportunities and support.
---
Gloucestershire Hospitals NHS Foundation Trust is seeking to appoint a new Radiology Service Manager
This is an exciting opportunity to bring individual strength and dynamism to a post where you will need to be highly motivated, experienced and dedicated with substantial proven experience at senior level. You will be driven and passionate in a desire to take the radiology service forward, and will have a track record in service improvement and development. You will be responsible for all aspects of the operational management of the Radiology service, providing professional support and leadership to the wider team. Reporting to and working with the Divisional Operations Director (Director of Specialised Services) and in partnership with the Speciality Director you will be part of the senior leadership team charged with delivering an exciting vision for radiology, shaping services and a workforce that will drive forward our commitment to outstanding care.
We have one of the largest Radiology services in the Southwest, with a full range of modalities, delivering a comprehensive 24/7 service to our patients from several sites across Gloucestershire; 2 main sites in Gloucester and Cheltenham in addition 7 community hospitals located across the county. Many of the community hospitals have Minor injury units, most have inpatient units, all have outpatient services with the result that each have vibrant imaging departments delivering a full general radiography service and several with ultrasound services - all linked to the main sites.
You will be joining us we stand at the threshold of change; we are significantly investing in our staff with a full career development programme. In partnership with the University of Gloucestershire developing a new undergraduate programme for Diagnostic Radiography with HCPC validation in September, and the first intake of students in January 2021. Investment is not just in staff we have commenced a significant equipment replacement programme; in the past two years we have installed, 2 x CT and 1 x MRI scanner with a commitment to replace a further 4 CTs, 1 MRI and 4 Mammography units over the next 18 months. As we move out of the first stage of response to Covid-19, the health community is remodelling, learning from the past few months to create a new tomorrow, with radiology central to these changes.
---
Please note that this vacancy may close as soon as sufficient applications have been received, so please apply as soon as possible if you are interested. The Recruitment Team are unable to accept any applications after the position has closed on NHS Jobs.
Committed to safeguarding our community
If applicable for the post, all successful candidates will be required to pay for their own Disclosure and Barring Service (DBS) check. The cost will be £32 (standard checks) or £50 (enhanced checks), and will be recovered through two instalments from the candidate's salary. Please contact ghn-tr.recruitment@nhs.net for further information.
The Trust is a safeguarding employer committed to the safeguarding and promotion of welfare of children, young people and vulnerable adults and expects staff and volunteers to share this commitment. The Trust is committed to safe recruitment practices to protect children and vulnerable adults, and any appointment will be subject to satisfactory clearance. As part of the organisation's commitment to Safer Recruitment, candidates may request copies of relevant policies and procedures by contacting the Recruitment Team at ghn-tr.recruitment@nhs.net
Committed to supporting service personnel
As part of our commitment to support Service Personnel, Gloucestershire Hospitals NHS Foundation Trust, in collaboration with the Career Transition Partnership, offer a Guaranteed Interview Scheme for all qualifying Service and Ex-Service Personnel. To qualify for a guaranteed interview, candidates must meet the essential criteria for the post and be either a current member of the Armed Forces, or be within the two year period of resettlement. If this applies to you please email the job reference number and your AR number to the Recruitment Team at ghn-tr.recruitment@nhs.net
Follow us on Twitter: @GHNHSFTCareers
53,168.00 - 62,001.00 per year