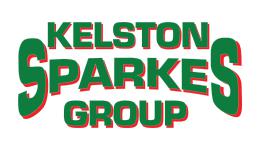 Quantity Surveyor - Kelston Sparkes
Bristol, SW BS39 4LA
Kelston Sparkes specialise in earthworks and bulk earthmoving, operating over 200 items of large plant and directly employing over 150 people from our head office near Bristol. We work as either a principal contractor or subcontractor over various sectors including commercial and residential development, major infrastructure, Environment Agency flood defence, quarry works, highways and rail to name a few.
We are looking for a Quantity Surveyor to join our contracting division. The role will involve working closely with our contracts manager and site management to ensure that all contracts are correctly administered, interim applications for payment are submitted and our subcontractor accounts are correctly assessed.
The ideal candidate will have some experience and knowledge working with both NEC and JCT contracts. We are looking for someone with some industry experience (minimum 1 year) within construction and ideally with groundworks or earthworks. Degree level (or equivalent HND) preferable in Quantity Surveying, Construction Contract Law or Civil Engineering.
The ideal candidate will be located within easy commuting distance from our Stanton Drew office.