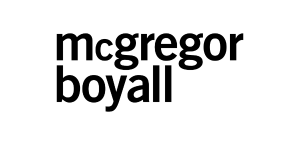 Quantitative Analyst/ Developer - MCGREGOR BOYALL ASSOCIATES LTD
London, London

Quantitative Analyst/Developer - United Kingdom - Hybrid - XVA BAU- CVA - C# - C++ - Front Office - FOS QRD - Rates - Modelling - CSA - Pricing - Asset classes

One of the world's leading financial groups is looking for a Quantitative Analyst/Developer where you will have the unique opportunity to make great contributions to support the trading, sales and risk departments across all asset classes.

Key Activities

As a quant analyst will be supporting XVA BAU systems (batch and trader tools), as well as interacting with traders and IT on your day to day activities
You would be required to respond to business requests for enhancement, as well as developing new features within the state and provide meaningful support
As a quantitative analyst you will collaborate in the design and development of new XVA feature in the XVA engine, and the upstream, and downstream systems including data preparation.

Required Skills

The ideal candidate will have experience in the development of a front office position using C++ or C#
As a quantitative analyst you will need to be able to understand details of derivative contract terms, derivative pricing models and CSA terms.
The desired candidate should have a proficient mathematical finance understanding, particularly around rates and credit models.
Experience of XVA

Perks

State of the art equipment
Supportive environment



McGregor Boyall is an equal opportunity employer and do not discriminate on any grounds.

£600.00 - £700.00 per year