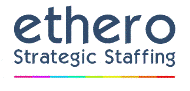 Quality Technician - Ethero
Birmingham, MID
An automotive component manufacturer with multiple sites in the UK and the West Midlands require a Quality Technician to drive internal and external quality issues. The ideal candidate will have a background in 1st tier automotive and flexible to work on a 3 shift pattern.


Commutable from: Redditch, Coventry, Birmingham, Warwick, Stratford upon Avon, Leamington Spa, Worcester, Kidderminster, Stourbridge
Salary: £11.21 per hour + 21% shift allowance (£28,213.33 inclusive of allowance)

Suitable for: Quality Technician, Quality Inspector, Quality Coordinator, Metrology Engineer, Quality Engineer


The Role

Reporting into the Senior Quality Engineer you will have the following duties:

-Dealing with internal and external quality issues.
-Issue and monitor quality alerts and ensure they are being adhered to.
-Ensure quality audits on products have been conducted.
-Global 8D reporting with team support.
-Supporting production 1st off procedure.

The Person

Educated to a minimum of ONC in quality control techniques you will have experience in the following:

-Experience in 1st tier automotive.
-Working knowledge of FMEA's and control plans.
-Understanding of IATF16949 and ISO9001 quality standards.
-Process and product audit experience.
-Metrology experience.


To apply for this opportunity please click to apply or contact Greg Kneuss at the Ethero office in Telford for further details.

£26,000.00 - £28,500.00 per year
Benefits: