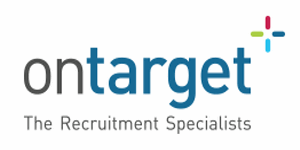 Quality Manager - On Target Recruitment Ltd
Kent, Southern DA14FN
The Company:


The client are an electronic manufacturer who have been established for 40 years.


The innovation and focused service capabilities of the business have helped to grow the company to its current size.


Some of the sectors they focus on are medical, military, marine, subsea and transport.




The Role:


Responsible for fulfilling the role of Quality expert; this is a hands-on position.


Ensuring the quality of the parts produced at the client and meet all customer expectations; quickly and effectively taking action when non-conformances are found.


Maintaining the most recent interpretations of the quality system requirements and therefore ensuring that documented practices meet the true interpretation of the quality management system standards.


Leadership of the Quality Department and Team.


Implement and manage team KPIs.


Develop, maintain and supervise the QM-system.


To analyse root cause of internal and external quality concerns.


Effectively communicate and reinforce total commitment to quality improvement efforts.


Determine when process stability and capability studies should be performed on existing processes. Review and analyse results. Recommend changes to processes based upon findings and perform follow up to verify effectiveness.


Participate in the development of Failure Mode and Effects Analysis (FMEA).


Facilitate and promote use of appropriate problem solving techniques for effective root cause analysis and successful corrective action.


Coordinate with Sales, Purchasing, Engineering, Production, and Packing to resolve customer complaints and concerns.


Lead PPM improvement plan for strategic customers.


Apply appropriate use of statistical techniques.


Determine and apply appropriate Measurement System Analysis tools


Maintaining the integrity of the certified quality system requirements with lean, cost effective strategies that meet the organizations needs.


Advocating as the "voice of the customer" demanding the highest quality expectations from the organisation.


Executing the duties of the position such that the focus is largely proactive versus reactive.


Internal : Regularly interact with Materials, Quality, Engineering, Sales, and all Manufacturing functions.


External : Regularly interact with all levels of customers and prospects.




The Ideal Person:


Bachelor degree in Engineering, prefer Manufacturing or Electrical/Electronic.


Three-Five years experience working within a certified quality management system (e.g. ISO).


Exceptional process aptitude (i.e. intuitive understanding of manufacturing processes).


Proven track record of driving continuous quality improvement in a manufacturing environment.


Previous work experience in an organization that supplied OEM?s.


Customer quality assurance experience.


Previous audit experience.


Previous experience in leading and managing a Quality Department .


Experience and practice of 8D problem solving disciplines.


Measurement systems analysis and Statistical process control.


A strong communicator at all levels, good analytical and leadership skills .


Experience in the Electronics industry.


Technical knowledge of Surface Mount assembly processes.


Project management experience.


Certified Quality Engineer.


Hand Soldering Inspection Knowledge.


Ideally, you will have PCB knowledge.


IPC knowledge - preferably IPC 3.








Consultant: Marc Gibbs

Email: marcg@otrsales.co.uk

Tel no. 0208 397 4114



Candidates must be eligible to work and live in the UK.



About On Target

At On Target, we specialise in sales, technical and commercial jobs in the Engineering, Construction, Building Services, Medical & Scientific, and Commercial & Industrial Solutions sectors, enabling our consultants to become experts in their market sector. We place all levels of personnel, up to Director across the UK and internationally.
£40,000.00 - £48,000.00 per year