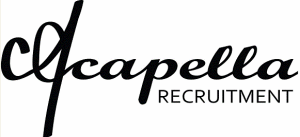 QUALITY MANAGEMENT SYSTEM LEAD - Acapella Recruitment
Corsham, SW SN139FU
QUALITY MANAGEMENT SYSTEM LEAD
Corsham, Wiltshire
Our client exists to help mankind win the war against pathogens. They identify problems in microbiology that were previously impossible to solve and develop new technology to solve them. They are an exciting start-up backed by the UK's fastest growing pharmaceutical company aiming to revolutionise microbiology.
They are currently working with partners in the pharmaceutical manufacturing and veterinary diagnostics sector to develop their products:
1)     SmartControl – Environmental monitoring software that seamlessly captures images of every sample to ensure data integrity with zero capital expenditure.
2)     SwiftDetect - A rapid test that can detect the presence or absence of a single cell in a large volume in under six hours, using their hybrid PCR technology.
What they're looking for
They are now looking for a Quality Management System Lead to join the team. In this role you will shape the QMS at the company and ensure that it complies with standards such as ISO9001 & ISO17025 and lead any accreditation applications that they submit. You will also proactively support other team members to ensure that they operate according to the QMS.
What you'll do
The QMS Lead will work with all members of the company team, including research scientists, product managers, and customer support representatives. Your role will report directly to the Managing Director.
•Maintain an overview of all aspects of the QMS to ensure its suitability and effectiveness and ensure non-compliance issues are addressed.
•Lead the accreditation process for ISO9001 and ISO17025
•Produce reports detailing the status of the QMS for dissemination to the wider team
•Escalate any issues to the Managing Director.
•Have responsibility for generating key documentation within the QMS.
•Provide Quality support to the company.
•Conduct internal audits of the QMS as per the defined audit schedule.
•Lead any audits and inspections by clients or accreditation bodies.
•Lead or take part in gap analysis, risk assessments and risk management activities.
•Drive the timely implementation of risk-based changes and manage quality led improvement projects.
•Lead investigations into identified issues to determine the root cause and identify and implement effective CAPA
•Ensure that SOPs are complied with and processes and procedures kept current.
•Maintain awareness of changes to quality regulations and guidelines, participating in the assessment of any business implications of these changes.
•Identify and deliver training on GxP topics and Quality Management System processes.
•Undertake continuing professional development and attend any suitable training and update courses as deemed necessary and ensure a high level of competency is maintained.
•Ensure compliance with COSHH and Health and Safety regulations and departmental SOPs.

The job description is not intended to be exhaustive - you will be required to be flexible and take on projects and responsibilities as the company expands.
What they're looking for
•Bachelor's degree in a STEM subject
•Minimum four years' experience working in a Quality role within an ISO accredited organisation
•Experience in performing internal or external audits and investigations
•An excellent communicator - both verbally and in written form
•Well organised and with excellent attention to detail
•Adaptable and flexible with the ability to work under pressure in a fast-paced environment, within a small but growing team


Even better if you have…
•Experience working within a GxP environment
•Experience with Computer System Validation
•Experience in leading an accreditation application for an ISO standard
•Certification or training in auditing of ISO 9001 or ISO 17025 quality systems
•Experience training others in the principles and operation of a quality system

What you'll get
•Salary range £30-£35k per annum
•21 days holiday + 8 days bank holiday (increasing with service)
•Generous company pension scheme
•Life assurance
•Company bonus scheme (dependent on profit goals)
•Free breakfast and outdoor gym

The company is based in a new science park development in Corsham in the beautiful Wiltshire countryside, with easy commutes from Bath, Bristol and Chippenham.
Come and join them in revolutionising microbiology.
If you would like to apply for this position please send a covering letter and your CV.
Closing date for applications is Sunday 9th August . An initial stage consisting of a short video interview will take place on Friday 14th August for those shortlisted, and you will be contacted by Monday 10th August directly by the client.
If successful in the video interview, you will be invited to a face to face interview on site on the 21st August 2020.
*PLEASE NOTE – by applying to this position, you agree for your CV to be submitted to our client, who shall contact you directly, should your application make their short-list.  You also agree to our Privacy Policy: acapella-recruitment.co.uk./privacy-policy.html which can be found on our website.
30,000.00 - 35,000.00 per year
Bens