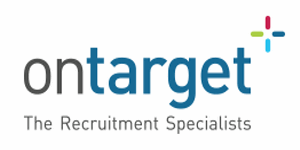 Quality Inspector - Engineering - On Target Recruitment Ltd
Bournemouth, SW BH211HR
The Company:


The client are an internationally recognised company with over 50 years experience, within steel pressure valves and control equipment.


The Role:


Responsible for ensuring manufacturing quality inspections are properly understood and carried out in the Quality department.


Help maintain the quality and specification conformance of parts going to stores.


Assist with checking of parts on warranty claims, customer returns and complaints.


Ensure there are no manufacturing delays as a result of inspection.


Proactively inspect parts for conformance to specification within the manufacturing environment.


Help prepare the 1st off inspection documentation.


Help on roaming in-process inspection.


Ensure and highlight quality is embedded into documents within the manufacturing processes to reduce final inspection


Inspection of parts and documentation received from suppliers.


Certificates of conformities.


Dimensional reports.


Adherence to process plans and procedure.


Inspection of raw material received from suppliers.


Material checking to specification.


Help with any root cause analysis on parts measurements relating to NCR procedures.


Propose and contribute to improvements in quality measuring techniques to reduce inspection costs.


Help implement any quality improvement projects and initiatives.


Assist the external auditor in audits where appropriate.


Inspect internal calibration systems and internal measuring equipment.


Act out modern quality control techniques such as FAI and SPC where appropriate.


The Ideal Person:


Must have Quality Inspector or QHSE experience.


Must show and be able to use measuring equipment, gauges, threads, shadowgraphs. CMM?s advantageous.


Must be computer literate. Macs advantageous.


Must have a desire to work methodically and meticulously.


Must understand engineering inspection documentation, paperwork and terminology.




Consultant: Marc Gibbs

Email: marcg@otrsales.co.uk

Tel no. 0208 397 4114



Candidates must be eligible to work and live in the UK.



About On Target
At On Target, we specialise in sales, technical and commercial jobs in the Engineering, Construction, Building Services, Medical & Scientific, and Commercial & Industrial Solutions sectors, enabling our consultants to become experts in their market sector. We place all levels of personnel, up to Director across the UK and internationally
£25,000.00 - £25,000.00 per year
Benefits