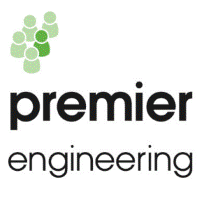 Quality Engineer - Cambridgeshire - Premier Group
Cambridgeshire, ANGL CB224QD
JOB- Quality Engineer 
LOCATION- West Sussex
TERM- Permanent
SALARY- £30,000 - £40,000 per annum plus benefits (dependent on experience)
We are looking for a Junior and Senior Quality Engineer on a permanent basis in the Cambridgeshire area with experience in the Manufacturing Industry. Your main duty will be to assist the Quality Management Team in the day to day running of the ISO ISO9001 and AS9100 Quality Management System.
The Quality Engineer will ideally have the following attributes:
•Qualified in Engineering ideally (NVQ / HNC / HND / Degree or similar) OR Qualified by experience
•Previous experience working in a similar Quality Engineering role
•Must have previous experience of working with an ISO 9001 OR AS 9100 Quality Management System.
•Working experience of quality methods such as 5S, LEAN and Continuous Improvement.
•Have excellent communication skills both verbal and written
•Be self-motivated and have a positive attitude
•Good problem-solving skills.
•Any relevant experience with AX2012, Pilgrim, of Velocity systems – very beneficial.

The Quality Engineer role will involve:
•Ensuring that any failures are reviewed with manufacturing and engineering.
•Ensuring all products meet the required quality standards.
•Corresponding with customers to identify manufacturing quality issues.
•Supporting the Quality Engineering team with dimensional testing using relevant equipment.
•Maintaining the QMS to ISO9001 and AS9100
•Coordinating activities for continuous improvement
•Conducting Internal Quality audits.
•Liaising with other departments

If you are interested in this position and would like to know more, please apply with an up to date CV as soon as possible, along with your availability and your salary expectation.
£30,000.00 - £40,000.00 per year