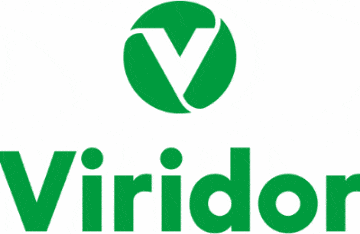 Quality Control Operative - Viridor
Ipswich, ANGL IP60AA
Do you have proven experience operating plant within a production or waste management environment?

At Viridor, we're investing in state-of-the-art recycling facilities, allowing for a wider range of products to be recycled. Our Materials Recycling Facilities (MRFs) are some of the biggest and most advanced of their kind in Europe. Our MRFs across the UK use a combination of advanced mechanical sorting and manual quality control to separate materials into individual streams, ready to be put back to work. Our investment in technology allows us to operate at the highest quality, environmental, energy efficiency and health and safety standards.
Masons Materials Recycling Facility, near Ipswich has undergone a complete rebuild. This will transform the plant's operations, whilst improving capacity and output quality. Targeting mixed fibre, news and pams, card, mixed plastic, HDPE, PET, steel and aluminium, a significant investment has been made in mechanical recovery equipment, including the introduction of optical sorters. The plant will also feature 11 conveyors, an additional trammel and two more balers to prepare material for its onward recycling and reprocessing journey.
Viridor are proud to be working in partnership with Suffolk County Council and the Suffolk Waste Partnership to ensure that recycling in the area is effective. The investment will also provide an upgrade to the Education Centre, where visitors, including school children, will continue to learn about recycling and how waste can be transformed and put back into the economy as a manufacturing resource.
As a result, we are now looking to recruit three Quality Control Operatives for our site that operates 24hrs, 5 days a week and the role could involve working shifts on a rota basis, working 45 hours per week.
The Role:
The Quality Control Operative will ensure the safe and efficient analysis of processed material and input material to the required schedule. This must be undertaken with supervision and directed along with any other reasonable operational requirements.
The Quality Control Operative will operate a touch screen system to record the results of the analysis and report any abnormalities to the relevant supervisor
The ideal Quality Control Operative:
Previous experience in a similar operational role or environment.
High concentration levels and attention to detail.
Good IT and computer operating skills.
Ability to maintain a good standard of administration, cost control and record keeping
Good knowledge of quality requirements relevant to waste recycling and recovery
Rewards and Benefits:
In return for your hard work as our Quality Control operative, we can offer a Competitive salary plus excellent benefits, including pension, optional healthcare and a range of flexible benefits.

If you want to work within a team-orientated and collaborative environment, for a company that strives to be environmentally, socially and economically sustainable, click apply.
No terminology in this advert is intended to be deemed discriminatory. We are happy to accept applications from all suitably qualified persons regardless of their age, gender, race, religion, disability, sexual orientation or marital status.