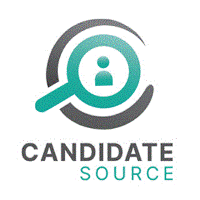 Quality Control Manager - Candidate Source Ltd
Solihull, MID B911LE
An award-winning financial services company based in Solihull is looking for a Quality Control Manager. You will be responsible for the standard of first-line activity, the management of a team of 10 and the designing and delivery control activities required to adhere to internal standards across advisory processes.  

This is an exciting chance to join the business during a period of growth, developing a new team within a new division of the company. 

As a Quality Control Manager, your duties will include: 


Managing a team of 10.
Ensuring that business processes and operating procedures are implemented and compliant.
Ensuring that the company identifies and manages risks appropriately.
Agreeing and maintaining an appropriate methodology for Quality Assurance and ensuring relevant policies and procedures are adhered too.
Overseeing the delivery of monitoring activity by more junior colleagues to ensure the advice output is consistent.
Providing verbal and written feedback to colleagues.
Working with internal teams to resolve complex issues.
Identifying risks and issues to the fair treatment of customers (TCF).
Providing management information, reports and trend analysis.
Interpreting and applying regulatory rules to data, ensuring compliance.
To be a successful Quality Control Manager, you will have the following skills and experiences: 
Wide experience in a similar/the same role.
Knowledge of applying regulatory rules to data and the ability to assess compliant and fair outcomes.
Demonstratable experience of driving improvement.
Experience of writing reports to inform senior management of business compliance.
Experience of designing, implementing and overseeing risk management policies and processes.
A financial services-based qualification or equivalent would be an advantage but is not essential.

This is an integral role working within a focused and dynamic team. The successful Quality Control Manager will have the opportunity to thrive with support and flexibility from the business. In return, you will receive a salary of £41,000 - £65,000 per annum, plus a bonus and an excellent benefits package. 

To apply for this managerial role, please click apply online and upload an updated copy of your CV.

Candidate Source Ltd is an advertising agency and the details sent in your application will be passed to a third party responsible for processing the application. This will include holding and sharing your personal data and our legal basis for this is legitimate interest subject to your declared interest in a job. Our privacy policy can be found on our website and we can be contacted to inform you of the third partys details should you wish.


£41,000.00 - £65,000.00 per year
Benefits: