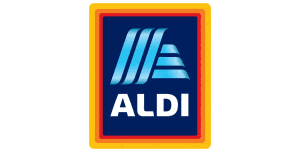 Quality Assurance Assistant - Aldi
Atherstone, MID CV92SQ
ContractType: Fixed Term



This is about putting our products through their paces. After all, only the best will do.

Our products go through rigorous tests before hitting our shelves. First off, we need to assess if they meet both legal and safety requirements. After that it's down to quality. It means you'll organise panels for testing, co-ordinate meetings with suppliers and put in place the processes and procedures that help us make well-informed purchasing decisions.

We do things our own way at Aldi. But whatever we're doing, we must be getting it right. With a wave of impressive sales figures behind us, we're opening new stores at lightning speed. Naturally, the products we select for these stores are central to our success. And Quality Assurance is an essential part of this winning formula.



We now have an exciting opportunity for a Quality Assurance Assistant to join our busy buying department.

Role responsibilities:

• Work towards achieving the Quality Assurance Strategy Goals set out for 2019 - 2021
• Manage the efficient and accurate flow of correspondence and information, both incoming and outgoing with internal and external parties
• Assist in the development and maintaining of Quality Assurance systems, procedures and documentation
• Actively manage area of responsibility
• Manage solutions to drive the efficiency of the Quality Assurance processes and implementation across the business
• Support the Quality Assurance Manager by being proactive and responsive
• General Admin duties, covering other Quality Assurance Assistants where necessary
• Undertake training to keep on top of legislation as required in your area

Personal Attributes:

• Minimum of 5 GCSEs (including Maths and English) or equivalent
• Excellent attention to detail
• Excellent organisational skills
• Able to prioritise and work to strict deadlines
• Excellent communication skills
• Able to work independently as well as part of a team
• Presentation/training skills
• Computer literate
• Experience working with a quality related system or relevant field/retailer/supplier would be desirable
• Knowledge of non-food technical regulatory areas and knowledge of quality management system/product safety controls would be desirable


Please note, this is a 12 month Fixed Term Contract.
£31,040.00 - £36,245.00 per year
pa