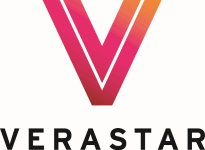 Quality Assurance Advisor - Call Centre - Verastar Ltd
Manchester, NW M224DJ
The QAA will work with the current Sales QA team to continue to ensure the highest quality is given to the start of our customer journeys and that this is upheld at all times. You will undertake daily call quality audits from the various sales operations ensuring that our Quality Assurance standards are met and that the quality of our work is to a high standard.
Job Type: Temporary – Possibility of Permanent, Full Time, Monday to Friday 9am – 6pm
Location: 464 Palatine Road, Northenden M22 4DJ
Salary: £18,600 - £24,000 depending on experience, with pay progression scheme in place to increase your salary with your skillset. (Plus a bonus of up to 10% of annual salary paid quarterly)
The Company
Verastar provides an environment full of opportunities for those who want to forge a career and gain experience that enables future progression. Established in 1998, Verastar supplies essential services such as utilities, telecoms and financial services to the small business market. The Company's customer base includes c. 10% of the UK's small businesses. Verastar surpasses established market sectors by providing a wider range of services, a higher quality of customer care and a lower price than industry competitors.
We have grown considerably since 2005 and currently serve over 160,000 micro SME's with a diverse and expanding workforce of over 900 staff across 14 offices to support our customer base. Our services span four regulators; OFCOM, OFWAT, OFGEM and the FCA, therefore it is vital that we sell in a way that meets appropriate legal and compliance standards. We have exciting plans to develop and grow the Quality Assurance team and are now looking for pro-active, professional and impartial people with a can-do attitude to be part of our team.
The Role:
You will be working within the existing Sales QA team completing new daily audits based on our field sales branches and the Branch Manager Verification Calls that follow the face to face visits made by our sales representatives to our new customers. It is imperative that we monitor and maintain the quality and customer experience by monitoring key trends, identifying errors and training needs and recommending preventative measures to mitigate risk. You will compile impartial and objective reports to give a high-level overview of how we conduct ourselves as a business and ensure we are in line with regulatory requirements. This role will be temporary due to the main task being new to the current team, however due to the upcoming expansions within the department, this role could become permanent.
Key Responsibilities:



Listening to calls and auditing use of our internal systems to ensure processes are followed correctly and that we are compliant



Using the existing QA guide to document internal audits and other QA reports.



Collect and compile statistical quality data and produce reports for management within the business.



Communicate effectively with all colleagues including management.



Complete calibration sessions with QA team members and management to ensure accuracy of marking.



Evaluate the adequacy of QA standards, corrective and preventative actions and report concerns or suggestions to management by following the correct escalation process.



Provide fair and impartial feedback to encourage and develop sales Managers to sell and conduct verification calls confidently and compliantly.



Demonstrate aptitude and understanding of sales and customer service and what a 'good' sales call and 'good' customer experience is.



Interpret and implement QA standards.



Assure ongoing compliance with quality and industry regulatory requirements.



Maintaining confidentiality at all times.



Skills and Experience:



Attention to detail



Excellent communication skills



Respectful to colleagues and management



Data collection, management and analysis skills



Impartial and fair



Adaptable to change within the team and the business



Able to make balanced, fair decisions based on all information provided






Previous experience within a Quality Assurance or sales role is preferred but not essential



Product or industry specific experience is preferred but not essential



Strong computer skills including Microsoft Office, in particular excel



Benefits



Star Bonus scheme (up to 10% salary bonus per year)



Pay progression Scheme, increasing your salary by up to £5,400 rewarding your continued development



31 days annual leave each year (including bank holidays) increasing to 33 days after one years' service



Access to our STAR Rewards scheme giving you access to multiple retail discounts



Monday – Friday, NO evening, weekend or bank holiday working



Pizza Friday once a month



Dress down days



Relaxed office dress code (no tie required)



Company pension scheme



Free life assurance for all employees



Buy and sell holiday scheme



Access to child care vouchers



By applying for this role you are giving us consent for us to process your data in line with our Privacy Policy, full details of which can be found on our company website Verastar.co.uk/careers
£18,600.00 - £24,000.00 per year