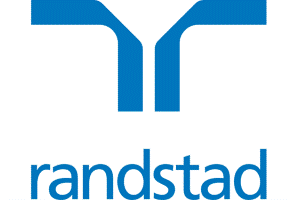 Qualified Social Worker | Children's Safeguarding - Randstad Care
Gloucester, SW GL1 2EQ
Are you ready to work for a local authority with genuine progression routes? Would you like flexible working conditions? Would you like to work for a supportive and approachable management with 1:1 monthly reflective supervision and a manageable caseload?

If you want to work for a organisation that is passionate about taking care of its permanent employees, here is your chance! Gloucestershire Council is offering a fantastic benefits package to all new employees and is actively seeking Social Workers and Senior Social Workers for permanent positions in their children's safeguarding and children's assessment teams.

Fantastic Benefits available:

Relocation Packages of up to £8,000
Retention payments of £2,000
Welcome payments of up to £3,000
Flexible working opportunities
Manageable caseloads of 18
Small teams allowing greater management support and oversight (Ratio of teams is 1:6, meaning 1 team manager to 6 QSW)
Significant investment in resources and facilities
Progression routes from Social Worker all the way through to Practice Manager
Further development schemes in place to progress advanced Prac's to TM and TM to HOS
Access to a range of training and development opportunities, so that you have the tools to update your skills and knowledge
Maternity / Adoption / Paternity leave
Responsibilities of a social worker in the safeguarding team:
The Safeguarding Teams ensure that every child has a clear assessment of need, with a plan that sets out how help will be delivered, outcomes to be achieved and arrangements for review.
Children supported in these teams are subject to child protection plans, children in need plans or are undergoing permanency planning having recently entered care.
Within Gloucester, we operate a Pod model in which smaller, geographically-focused teams work together as a multi-agency with embedded partner organisations.
In order to be considered for this role, you should have:
A Social Work Qualification
1 year or more of post-qualifying experience 

Contact details for more information:

Call: 0330 0248 775
Email: 

Andrew.Paterson@Randstad.co.uk

 or Marc.Kustra@Randstad.co.uk  or 

Lynne.Thomson@Randstad.co.uk

 
£29,909.00 - £38,052.00 per year
Welcome payments up to £3,000, Relocation Packages of up to £8,000, Retention payments of £2,000