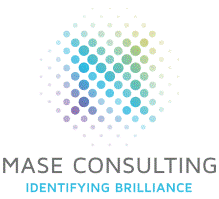 QC Analyst - Pharmaceuticals - Mase Consulting Limited
Cardiff, WA
QC Analyst – Pharmaceuticals (AH128-MS)
Location: Cardiff, South Wales
£18.5K Basic + Holidays + Pension
COMPANY
Our client is a well-established specialist pharmaceutical organisation based in Cardiff, and has become the market leader with an incredibly high level of expertise in their area. This organisation is now looking to add a QC Analyst to their team, a great role for somebody looking to gain experience with a wide range of niche instrumentation.
This company genuinely pride themselves on internal progression opportunities, which has been proven as several of their senior staff actually started in the company as Lab Technicians and have progressed all the way up to senior management level!
POSITION
You will be based at their Cardiff site and be responsible for:
Performing quality control testing of samples, largely using HPLC
Using a wide range of niche, specialist instrumentation for testing
Following and reviewing Standard Operating Procedures (SOPs)
Maintaining consumables and analytical supplies in the laboratory
Calibrating analytical equipment in the laboratory
Completing analytical reports and other subsequent documentation.


PERSON
To be considered for this role, candidates will be degree-level qualified in Chemistry or a closely related subject, with proven experience in HPLC from either an academic or industrial lab.
Experience working in a regulated laboratory would be highly desirable (ISO9001 or GMP in particular).
You must be self-motivated and highly organisation to manage multiple projects, with a keen desire to obtain a role in a leading specialist pharmaceutical company.
Keywords: HPLC, ISO9001, GMP, QC, Quality Control, Chemist, QC Analyst, QC Chemist, Pharmaceuticals, SOPs, Graduate, Chemistry, Pharmaceutical Science, Lab Analyst, Laboratory Analyst, Analytical Chemist, Analytical Chemistry.
£18,500.00 - £18,500.00 per year