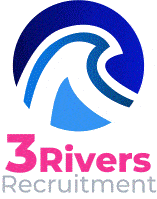 QA/QC Officer - THREE RIVERS RECRUITMENT LIMITED
Newton Aycliffe, TT DL5
A leading North East manufacturer who can offer an excellent opportunity to join a progressive and
well respected company has instructed Three Rivers to recruit a QA/QC Officer to join their business on a full-time, permanent basis.

This is a newly created role to reflect their growth, reporting directly to the Operation Manager and will suit candidates
from either engineering/ manufacturing (metal) background who have worked in a quality focussed
role. You will need to be confident liaising with internal teams, as
well as external suppliers. You will need to be confident working in a
varied role and working closely with the Operations Manager to make
improvements. The Quality Officer Role will involve visual inspection
and checks of the company product and processes. You will ensure that
the company QMS guidelines are being adhereed to and work closely with the Operations
Manager to identify data trends and implement improvement strategies,
by using quality tools such as Lean 6 Sigma.

To ensure the Company's products & services meet set standards of
quality, reliability, specification and performance

To develop and organize procedures for assessing & measuring
activities to meet and maintain the Company quality standards as above.

Setting and implementing internal / external quality requirements (NCR's)
to ensure Company products / services meet customer expectations

To ensure there is Quality testing and assessment all the time; carry out
inspections and audits, to meet the standards set by the organisation


Monitoring all operations that affect Quality




Ensure a safe & healthy working environment



Roles and Responsibilities:
Implementing the company's quality
controls and policies such as Lean Sigma or ISO standardisation
requirements.



Researching and reviewing customer
feedback and using this to inform quality processes and decisions.

Ensuring that processes meet
required standards.

Monitoring the ongoing performance
and outputs of the quality process.

Undertaking internal quality
audits.

Provide updates to senior managers
and directors around quality issues.

Ensure that all suppliers meet the
quality requirements of the company

Assessing
the product specifications and testing them with customer requirements.

Setting
objectives for quality assurance compliance for achieving the targets.

Ensuring
product compliance with legal and quality standards

Guiding
production staff about the quality measures

Understanding,
assessing, and performing the tests and procedures, and investigating the
product modifications.

Observing
staff performance by collecting significant information and preparing
reports.

Determining
quality related training requirements and providing training.

Preparing
administration and technical systems reports.

Preparing
report about the progress and requirements to the management.

Focus on
corrective actions in order to make sure that products meet required
specifications

Maintain all
documentation for the purpose of auditing

Work with the
management and production managers to ensure that only quality products
are produced

Help to check
and update quality control policies

Find solutions
to customers' complaints and feedbacks

Recommend
modifications to already existing production standards within the limits
of available equipment capacity and capability

Proper
assessment of suppliers.

Assure the reliability and
consistency of production by checking processes and final output

Appraise customers' requirements
and make sure they are satisfied

Report all malfunctions
to production managers to ensure immediate action

Ensure all legal standards are
met.

                                                      



Attendance of meetings as
required

Requirements
The ideal person will possess the following competencies:-
Quality-based background 



At least 2 years
industrial or similar experience


Ability to d

evelop & maintain QA/QC procedures
and reporting to ensure compliance with QMS guidelines.


Have a

Zero Tolerance on Product & Service Quality



Ability to resolve technical and quality
problems


Proficient in MS Word, Excel and Outlook Package