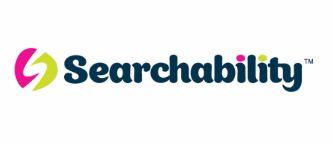 QA Automation Engineer - SEARCHABILITY
Salford, NW M88ER
QA Automation Engineer
MANUAL TESTING / AUTOMATION / C# / INTEGRATION / SQL / AGILE
BRAND NEW OPPORTUNITY FOR MID-LEVEL AUTOMATION TESTER TO JOIN LEADING AUTOMATIVE SOFTWARE HOUSE IN SALFORD!
Nationally recognised Software House actively seeking QA Tester for highly regarded Salford based tech HQ!
Supportingseveral award-winning software products & working directly on flagship automotive platform
Must have proven experience in Automation (Selenium), Integration Testing & Agile
Competitive Salary up to £45k dependent on experience plus generous bonus and benefits package, free onsite parking + many more perks
For more information contact Gabbi on 0113 887 8355 or email your CV to

Rebecca.Owen@Searchability.co.uk

to apply!

Sourced by @TechCareers_NW - your 24/7 twitter feed of latest IT vacancies in the North West

WHO ARE WE?

We are a leading software house based right out of our Salford tech HQ - providing award winning software solutions to our impressive list of nationally recognised clients across the automotive industry. We are dedicated to delivering unrivalled integrated software and eCommerce solutions to improve usability for our clients and maintain our place at the top of our market. We are a close-knit team of techies with a genuine love for the latest tech and industry and push each member of our team to develop their own personal skills through high level training and annual conferences! Our latest growth now sees us requiring a standout automation tester to join our Salford team and aid with our latest integration project.

WHAT WILL YOU BE DOING?

As the newest member of our testing team, you will be sitting alongside a host of technically talented and passionate developers, testers and PO's all sharing a true passion for all thing's tech! You will be reporting directly to the Test Manager and will be hitting the ground running working on our newest financial platform. You will hold a crucial role in our team and as such strong skills in automation and associated tools (selenium web driver etc) is essential. In return you will be given the opportunity to make your mark within our team and advance your own skills through ongoing progression and training!

WE NEED YOU TO HAVE....

Strong experience in Software Testing (at least 2 years)
Experience in Automation Testing and associated tools (preferably Selenium WebDriver)
Experience in Integration Testing
Great communication skills and eagerness to progress own personal skills

TO BE CONSIDERED....

Please either apply by clicking online or emailing me directly to

Rebecca.Owen@searchability.co.uk

. For further information please call me on 0113 887 8355. I can make myself available outside of normal working hours to suit from 7am until 10pm. If un available please leave a message and either myself or one of my colleagues will respond. By applying for this role, you give express consent for us to process & submit (subject to required skills) your application to our client in conjunction with this vacancy only. Also feel free to follow me on Twitter @Gabbibility or connect with me on LinkedIn, just search Gabbi Trotter in Google! I look forward to hearing from you.

Key Skills: MANUAL TESTING / AUTOMATION / C# / INTEGRATION / SQL / AGILE


£35,000.00 - £45,000.00 per year