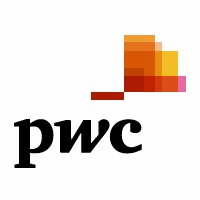 Python Django Web Developers - PwC
Belfast, N Ireland
As a Django Developer at PwC, you will work within the KYC (Know your Customer) development team, part of OpTech (Operate Technology). You will take an active part in solution design and build. Senior Developers will guide and help to lead other developers across the team. The team's purpose is developing a KYC solution with global impact for the firm. Your work and responsibilities will include:
Web Portal and Web Application Development

A focus on developing and integrating APIs

Being part of our Agile Development workflow

Responsibility for the functionality and quality of regular releases

Seniors will Lead and mentor junior developers

Contribute to product decisions on areas including design, hosting, scaling and security
Requirements
The key qualities we are looking for are analytical ability, technical creativity, grit, a desire to learn and strong communication skills. People who love learning. We'd like to see contributions to open source projects and a public repository of demonstrable work.
You should have the following skills:
Essential:

Agile methodologies (we adopt SCRUM) for juniors an awareness and some experience, for seniors, leadership and best agile practices

Participate (and seniors to lead) in code reviews and contribute to solution design

Proven Django & Django Rest framework web development experience.

Python development with solid understanding of web development and related packages (Flask/Django, Gunicorn and ORM) - We may consider experiences in aligned languages and frameworks.

Database and caching technologies (eg PostgreSQL/MySQL, MongoDB, Redis)

Unit testing (Testcase or PyTest)

A viewable repository showing portfolio of work

Knowledge of SaaS solutions and some Cloud experience

Willing to take a Python/Django skills test

Desirable:

Shell scripting

Asynchronous library (such as Celery, Asyncio or another).

Knowledge/understanding of containerisation technologies (Docker, Kubernetes) and YAML scripting to create containers

BDD (Selenium)

Linux / Bash scripting

Google Cloud Platform / Azure
What's in it for you
In addition to the client projects and training, our employees are also rewarded with various other benefits offered as part of your employment:
Our dedicated internal Careers Service

Competitive salary

25 days standard holiday pro rata, with options to increase this through our comprehensive benefits package

Provision of a group pension plan with additional funding provided by PwC

PwC's Everyday Flexibility and a state of the art place to work in our shiny new central Belfast office (coming next year!)