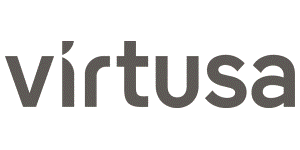 Python Developer - Virtusa
Belfast, N Ireland
Key responsibility:
Python Developer
Location: Belfast
Permanent Role

Job Description:
We're looking for a developer with proven experience of delivering high quality Python based solutions. You will be part of a small cross functional team with responsibility for the design, creation, maintenance and support of a new micro service-based data and integration layer for BT Sport clients. You will be working alongside other engineers and developers working on different layers of the infrastructure. Therefore, a commitment to collaborative problem solving, sophisticated design, and the creation of quality products is essential.
MUST HAVES – Python Application Developer
At least 1 year Python 3.6 experience
Application development using Python
Experience of developing enterprise level applications (security, scalability, long term infrastructure systems )
AWS desirable / Basic knowledge of Serverless technology
GIT Experience
Test Driven development experience
Understanding Service Orientated Architecture
Responsibilities
Collaborate with cross-functional teams to define, design, and ship new features
Unit-test code for robustness, including edge cases, usability, and general reliability
Continuously discover, evaluate, and implement new technologies to maximize development efficiency
Ensure the performance, quality, responsiveness and cost-efficiency of applications
Identify and correct bottlenecks and fix bugs
Work in Agile and Kanban
Responsible for developing BT Sport solutions using AWS server less solutions
Requirements
Excellent English communication skills, both written and verbal
Proven working experience in software development using AWS technologies to deliver production/enterprise systems
Familiarity with REST API design, best practices, and tools such as Swagger
Proficient understanding of development tools: agile planning (Jira), source control (Git), continuous integration/deployment (Jenkins, Bamboo)
Experience with developing in Python
Appreciation of IT security concerns when designing software systems
About Virtusa
Teamwork, quality of life, professional and personal development: values that Virtusa is proud to embody. When you join us, you join a team of 21,000 people globally that cares about your growth — one that seeks to provide you with exciting projects, opportunities and work with state of the art technologies throughout your career with us.
Great minds, great potential: it all comes together at Virtusa. We value collaboration and the team environment of our company, and seek to provide great minds with a dynamic place to nurture new ideas and foster excellence.
Virtusa was founded on principles of equal opportunity for all, and so does not discriminate on the basis of race, religion, color, sex, gender identity, sexual orientation, age, non-disqualifying physical or mental disability, national origin, veteran status or any other basis covered by appropriate law. All employment is decided on the basis of qualifications, merit, and business need.