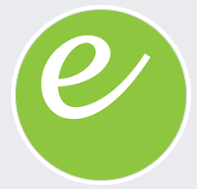 Purchasing Coordinator - Elevation Recruitment
Huddersfield, Yorkshire HD33ZU
Our client, a leading high volume manufacturing business based near Huddersfield, are the market leader within their field. Due to continued growth, the business seeks to recruit a Material Controller who will join an existing purchasing team with years of experience within the company.

The Purchasing Coordinator will play a key part in scheduling inbound material to meet production demand, while ensuring all documentation and systems are kept up-to-date with all relevant information. You will utilise existing MRP systems to support and suggest the effective management of the inward and outward flow of inventory.

As a Purchasing Coordinator you will be required to:

* Forecast and schedule the correct volumes of materials, for goods and products inbound to the business from its supply chain companies
* Plan, develop, implement and evaluate processes for material delivery from suppliers & assess volume requirements against planning assumptions
* Utilise the Material Requirements Planning system (MRP) or IT system that is in place, ensure that data is accurate and up-to-date and resolve any issues as required
* Monitor the integrity of Bill of Materials (BOM) and manage inventory accuracy
* Minimise obsolete stock and ensure business is left with minimum liability
* Create regular statistical reports and analysis and update others in the organisation
* Day-to-day order management, management of deliveries, production plans review
* Collaborate with internal and external stakeholders to forecast, plan and facilitate on-time materials to the production line as and when required, avoiding disruption to production
* Resolve supplier concerns and evaluate supplier performance in conjunction with members of the purchasing team
* Prepare monthly and weekly reports for the Purchasing Manager and team, to obtain a levelling of volumes

The Purchasing Coordinator should have the following skills or experience:

* Experience with material coordination
* Good administration experience within a purchasing or supply chain team
* Good understanding of supply chain processes and their interdependencies
* Understanding of supplier relationships and some experience of working with suppliers
* Strong IT systems knowledge and skills, including advanced Excel skills
* Knowledge and experience of using MRP (Material Requirements Planning) systems

What's on Offer:

* £20,000 - £25,000
* Pension, Holiday, Career Development

To find out more and apply please send your CV to Carl Walker.

Elevation Recruitment Group's Procurement and Supply Chain division work with a vast range of businesses across Yorkshire and Humberside, Lincolnshire and East Midlands regions.

£20,000.00 - £25,000.00 per year
pension, holiday and benefits