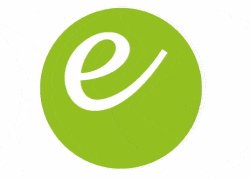 Purchase Ledger Assistant / Finance Assistant - Elevation Recruitment
Barnsley, Yorkshire S728XP
Elevation Accountancy & Finance are really excited to be working in partnership with a reputable manufacturing company based in the Barnsley area as they look to appoint a knowledgeable and enthusiastic Purchase Ledger Assistant/Finance Assistant on a full time, permanent basis!

Not only will the successful candidate be given a highly competitive salary along with a very generous holiday & benefits package, they will also be provided with additional support and a tailored career pathway to ensure they are in the best possible position to succeed in their role.

Duties of the Purchase Ledger Assistant will include:

·Processing purchase ledger documents
·Coordinating the authorisation of invoices and the progression of related queries
·Resolving stakeholder queries in a timely manner
·Managing purchase ledger accounts, including statement reconciliations
·Submitting monthly accruals to ensure costs are captured in the correct month
·Ensuring suppliers are paid in accordance with terms and queries are resolved promptly
·Responding to customer queries
·Providing assistance to the overall finance function when necessary
·Assisting with sales ledger process when required
·Raising invoices
·Allocating incoming payments
·Dealing with invoice/payment related queries

Person Specification:

·At least 2 years' experience within a purchase ledger position
·Strong communication skills with the ability to liaise confidently with individuals at all levels of an organisation
·Ability to work well in a fast-paced, target driven environment
·Excellent IT skills including Microsoft Excel


If you have the relevant skills and would like to be considered for the position, please feel free to apply today! Alternatively, you can contact Beth Liversidge at Elevation Recruitment Group to discuss further.

18,000.00 - 20,000.00 per year