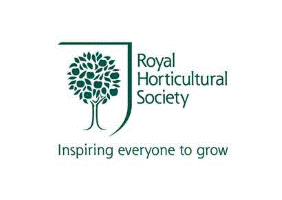 Public Affairs and Policy Manager - Royal Horticultural Society
London, London SW1P 2PE
Public Affairs and Policy Manager
Circa £40,000 per annum
London SW1P 2PE
The Royal Horticultural Society (RHS) has been the force behind gardening for more
than 200 years. We believe everyone in every village, town and city should benefit
from growing plants to enhance lives, build stronger, healthier, happier communities
and create better places to live. Our Vision is to enrich everyone's life through plants,
and make the UK a greener and more beautiful place.
This is an exciting time to join the UK's gardening charity as it continues its GBP 160 million
investment in horticulture and is set to open its new RHS Garden Bridgewater in
Salford later this year.
This role is responsible for public affairs, policy and key stakeholder engagement,
including devising plans to target key parliamentarians and influencers across the UK.
It is the lead expert on topics of policy agreed with the Director of Communications and
is responsible for developing knowledge in these areas.
A key immediate focus will be on the RHS' environment and sustainability policy
positions. Awareness about environmental issues has never been greater and this
role will connect with governments and local authorities to highlight the positive impact
plants and gardening can have on some of the biggest issues facing us today.
The Public Affairs and Policy Manager reports into the Director of Communications
and sits within a busy Communications Division. The role works closely with the
Director General and colleagues across the RHS and wider horticultural industry.
We need someone who can work with a range of colleagues from across the RHS with
a proven record of working in public affairs or a civil service role. Someone who can
work both independently and with others, with a detailed knowledge of the
parliamentary procedure and how to engage with political stakeholders. Excellent
communication skills are essential.
The role is primarily based in London, as well as the chance to work from the RHS'
world famous Shows, including Chelsea, and stunning Gardens
To apply please visit our website via the link and apply online.
Application closing date: 12/02/2020
up to £40,000.00 per year