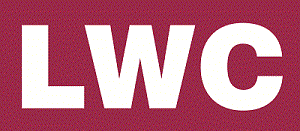 Pub Manager - Stanley, Northeast - LWC Drinks
Newcastle upon Tyne, TT
The Company…
Dorbiere Pub Group proudly operates over 45 pubs from the North East down to the Midlands and has been in operation for nearly 40 years. Our pubs range from community led pubs and student bars to country inns in the heart of the Derbyshire countryside, with a selection of accommodation pubs, gastro pubs and brew houses. Our pubs are at the heart of every community and beat our core values of giving our customers quality, service and value.

The Oak Tre Inn is a fabulous traditional Village Pub with 6 letting rooms. Situated 5 minutes from Beamish museum, 10 miles from Durham Town Centre and 11 miles from Newcastle City Centre.
We are looking to recruit an experienced management couple who are able to push forward the wet and dry side of the business whilst keeping up with customer standards and excellent customer service.

What are we looking for...

People who are:

•    Enthusiastic
•    Results driven
•    Hardworking
•    Outgoing and friendly
•    Experienced in bar and cellar work

These positions would suite someone seeking a new and exciting challenge and themselves to the next level. Ideal for anyone wishing to take the next step up in their career. If you have catering experience this could be advantageous as some sites may also be able to operate a food offer as well.
Operating free of tie pub's, we offer a great opportunity to run your own business with only a minimal refundable deposit required to enter a partnership that will offer you a great pub. Support by an area manager with a wealth of experience will help you to succeed as small business operator in a career that is both hugely rewarding and profitable.
Requirements...

Experience of pub or retail management preferred
A Personal License is essential.

How it works...
You will receive 18% of the net weekly turnover. You will be classed as a self-employed person. Living on site is required but is also free of charge. Any food Operation is 100% yours

What we pay for...
Business rates, Sky / BT Sports, stock, delivery charges, all utilities, up keep of the venue, entertainment, planting, glassware. 

What you pay for...
Council Tax on accommodation, and any staff you employ – that's it!