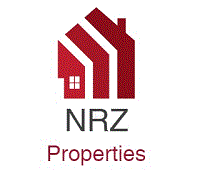 Property Manager - NRZ Properties Ltd
Bristol, SW BS9 1LD
Property Manager – Full Time, Permanent – Salary £17000-£20000
This is a fast paced busy office specialising in student lettings so the ideal candidate must be a natural problem solver alongside having knowledge of lettings legislation and processes. The candidate will be expected to manage 60+ beds and 10 commercial properties, all owned by us.
This is a fantastic opportunity for a candidate with a minimum of 1 years of experience in a property manager role. Property Manager Duties:
• Ensuring gas, electrical & other certificates are in place & in date
• Arranging and conducting property inspections, and check-in/outs
• Marketing properties using our preferred websites
• Arranging and conducting viewings of properties (mostly done as one large batch once a year)
• Send out application forms to prospect tenants, arrange referencing and chase accordingly
• Updating/sending out AST agreements for e-signature using our templates
• Dealing with day to day property management queries
• Arranging contractors to undertake work at our properties
• Other office admin as required during quiet periods (if any)

Ideal Property Manager Candidate
• Advanced experience in MS Excel, Word & Outlook.
• Some strong property management experience •
• Own car
Property Manager Package: Monday - Friday 09:00am – 17:30pm (17:00pm on Friday's).
20 Days Holiday + Xmas/NY + Bank Holidays.

Candidate must have full clean driver's license and car to be considered for this Property Manager Position.
£17,000.00 - £20,000.00 per year