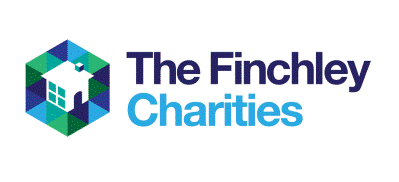 Property Administrator (Part Time) - Web Recruit
London, London
Property Administrator (Part Time)
London, N2

About Us

Since the 15th Century, The Finchley Charities has been providing support and housing for people in the LB Barnet. We provide good quality Sheltered Housing across three sites, relief in need grants and Fuel Land allotments.

We are now looking for a Property Administrator to join us on a part-time basis, working primarily at one of our sites in Finchley.

Your Benefits

- Salary of £24,000 pa (FTE), £14,400 (21 hours per week)
- Health scheme
- 25 days' annual leave (pro rata)
- Contributory pension scheme
- Flexible working

Joining The Finchley Charities, you will discover a deep and rich history of generosity and giving, dating back to 1488 when we received our first gift of land. Fast forward more than 500 years and we are now a forward-thinking organisation, providing good quality accommodation and services to older people.

Throughout our history we have continually evolved to ensure that we meet the changing needs of current and future beneficiaries.

So, if you have good property or administration experience gained within a local authority or housing association setting, and are eager to make a real difference to the lives of older people, we're waiting to hear from you.

The Role

As a Property Administrator, you will be tasked with delivering customer-focused property services that primarily involve day-to-day maintenance and repairs activities.

Working across all Finchley properties, you will also provide an effective property administrator service and will support the co-ordination and scheduling of property service functions. This will include organising, diarising and, where necessary, rescheduling meetings with stakeholders, contractors and residents.

Primarily working across property admin support, property management and lettings, allocations and voids areas, your role will involve:

- Monitoring the dedicated repairs and maintenance email and telephone line
- Processing all repairs and maintenance requests
- Producing and processing purchase orders and liaising with contractors
- Providing the Property Services Manager with administrative support for all property management activities
- Ensuring voids inspections are carried out
- Organising estate inspections for the Property Services Manager

About You

To be considered as our Property Administrator, you will need:

- At least two years' property and/or administration experience working for a local authority or housing association
- Proficiency in the use of Microsoft Office packages, including Word, Excel and Outlook, and the ability to use bespoke systems and databases
- At a minimum, A-levels or equivalent, ideally a degree level qualification

Experience and/or knowledge of the issues facing older people living in sheltered housing would be beneficial to your application.

This is a part-time role working 21 hours per week.

The closing date for this role is the 28th October 2020.

Webrecruit and The Finchley Charities are equal opportunities employers, value diversity and are strongly committed to providing equal employment opportunities for all employees and all applicants for employment. Equal opportunities are the only acceptable way to conduct business and we believe that the more inclusive our environments are, the better our work will be.

So, if you're seeking your next challenge as a Property Administrator, please apply via the button shown and submit your CV via the portal.

This vacancy is being advertised by Webrecruit. The services advertised by Webrecruit are those of an Employment Agency.
24,000.00 - 24,000.00 per year
Benefits: