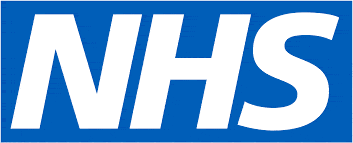 Project Support Officer - NHS WALES STAFF ONLY - National Health Service
CQ2, WA CF104BZ
Job Reference: 028-AC138-1020
Employer:

Department:

Quality Improvement & Patient Safety Division

Location:

CQ2, Cardiff

Salary:

£24,907 - £30,615 per annum
---
Welcome to Public Health Wales the national public health agency in Wales. We exist to protect and improve health and wellbeing and reduce health inequalities for people in Wales.
To find out more about us, please visit our homepage, read about our strategic plan or follow us on twitter.
We welcome applications from people who share our values of Working together, with trust and respect, to make a difference.
---
SECONDMENT OPPORTUNITIES OPEN TO NHS WALES STAFF ONLY
IF YOU ARE INTERESTED IN APPLYING FOR EITHER SECONDMENT POSITION, YOU MUST OBTAIN PERMISSION FROM YOUR CURRENT LINE MANAGER PRIOR TO APPLYING FOR THESE POSTS.
1 x full-time secondment until 5 July 2021 due to funding
1 x full-time secondment until 31 January 2022 due to maternity leave
This is an exciting opportunity to provide comprehensive project support to a busy national team.
Improvement Cymru is the national quality improvement service for NHS Wales delivered by Public Health Wales. Our goal is to work with NHS Wales and its partner organisations to achieve sustainable, measurable improvements so that the services offered to patients are safer, more effective and timely.
The successful applicants will be an integral part of a large team that delivers a number of programmes to support the Welsh Government strategy, A Healthier Wales. Project Support Officers can work on any programme in Improvement Cymru – in the first instance, these posts are likely to support the Improvement Cymru Academy and Care Homes Cymru.
Your role will be varied but duties will include providing comprehensive project support and administrative coordination to the programme; liaising with external stakeholders and Public Health Wales partners; supporting virtual events; and assisting with the development of resources.
The ability to speak Welsh is desirable for this post, English and/or Welsh speakers are equally welcome to apply.
For further details / informal visits contact:
NameKaren FieldJob titleStrategy LeadEmail addressKaren.Field@wales.nhs.uk
---
Public Health Wales, reserves the right to close this vacancy early. We therefore encourage early applications. If you are successful and short listed for interview you will be contacted by email using the address with which you registered. Please ensure you check your email account regularly.
We are committed to fair, transparent recruitment and believe in equality of opportunity in our workplace and will not tolerate discrimination on grounds of age, disability, gender identity, religion or belief, race or nationality, marriage or civil partnership status, sex, sexual orientation, working pattern, caring responsibilities, trade union activity or political beliefs – or on any other grounds. We welcome applications from individuals who may wish to work part time or apply on a job share basis.
Prior consideration for this vacancy will be given to staff awaiting redeployment. We therefore reserve the right to withdraw this advert at any stage.

Applicants are invited to apply in Welsh, any application submitted in Welsh will not be treated less favourably than an application made in English. To support our all Wales service, we particularly welcome applications from Welsh speakers.
Applications from job seekers who require Tier 2 sponsorship to work in the UK are welcome and will be considered alongside all other applications. However, non-EEA candidates may not be appointed to a post if a suitably qualified, experienced and skilled EU/EEA candidate is available to take up the post as the employing body is unlikely, in these circumstances, to satisfy the resident labour market test. UK Visas and Immigration (UKVI) requires employers to complete this test to show that no suitably qualified EEA or EU worker can fill the post. For further information please visit the UKVI website

Please note that the inbox is not monitored. If you have any queries please contact the Recruitment Helpdesk on 02920 905353.
24,907.00 - 30,615.00 per year