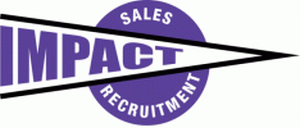 Project Support - Impact Sales Recruitment Ltd
London, London
Job Title: Junior Project Support
Product: Furniture and Interiors.
Territory: London
Package: £27,000 basic

Company:
My client is a provider of creative, innovative commercial furniture for a variety of Blue- Chip clients. The company has a real family-feel to it, priding themselves on how well they take care of their staff.

The Opportunity:
As Junior Project Support you will have four distinct areas of responsibility: Firstly, you will be client facing, working closely with their clients. You will also be supporting the project team and communicating with suppliers. Finally, you will get involved with all the relevant administration.

The Successful Candidate:
• Knowledge of Furniture or interiors
• Competent use of word, excel and power point with good attention to detail.
• A confident communicator who has excellent people skills.
• Good listening and organisational skills along with an excellent telephone manner.
• Ability to multi-task!
• Enjoy having a varied role.

Due to the vast volume of applications we receive, it is impossible to respond to everyone. Should you wish to discuss your application directly, please contact us.

Impact Sales Recruitment, since our establishment in 2011, have grown significantly and established ourselves as a key player within the market. We recruit for a vast array or Manufacturers, Retailers, Merchants and Distributors placing personnel of all levels, up to Director level on a national basis. We specialise within the construction, KBB, commercial and associated industries and have become experts in our field providing a personal, yet professional service to both clients and candidates.

The roles we recruit include: Sales Executive jobs, National Account Manager jobs, Key Account Manager jobs, National Sales Manager jobs, Business Development Manager jobs, Installation jobs, Field Sales jobs, Retail Sales Manager jobs, Project Manager jobs, Sales Designer jobs, Project Manager jobs, Product Manager jobs, Customer Service Manager jobs, Internal Sales jobs, Designer jobs, Showroom Sales jobs, Managers jobs

The Construction and Showroom division consists of: Bathrooms, Kitchens, Interiors, Tiles, Building Materials, Building Services, Heating, Plumbing, Roofing, Timber, Drainage, Repairs and Treatments, Coatings, Plant and Equipment, Exterior building products and heavyside materials and all Interior 2nd fix building materials.

The Business to Business division consists of: Fit Out, Office Furniture, Contract Furniture, Office Supplies, Food Service, Janitorial Supplies, Washroom Services and other direct B2B products and services.

Making an Impact on your career!




£25,000.00 - £27,000.00 per year