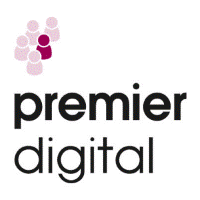 Project Manager PM - Premier Group
Sheffield, Yorkshire
EXPERIENCED DIGITAL PROJECT MANAGER- Sheffeild, United Kingdom
£27,000-£35,000 + Benefits
SUMMARY OF THE PROJECT MANAGER ROLE:
I am looking for an exceptional digital PM to join a growing team of a fully integrated agency offering robust and creative solutions for brand strategy, brand development, creative design, websites, digital and SEO/SEM campaigns that drive their clients brands and businesses forward.
You'll be a digital guru and have 3+ years of recent agency side experience and a proven track record of managing and delivering successful commercial projects to a very high standard.
The company is celebrating its 20th anniversary this year and residing in amazing new offices if you want to be part of the next chapter – please read on…
JOB DESCRIPTION of a PROJECT MANAGER:
•Fluent in all things brand and digital.
•Client-facing, building effective working relationships with new and existing clients.
•Handle the day-to-day contact with all assigned clients, in line with current processes and procedures.
•Lead internal project meetings, motivating the project team and represent the client's the company's best interests.
•Will have experience working with Slack, InVision, Trello, WordPress CMS.
•Proactively seek new opportunities and contribute to proposals and client discussions.
•Knowledge of wireframing and the full website lifecycle.
•Lead and facilitate initial scoping meetings with clients to accurately capture their needs and expectations, ensuring projects are profitable and competitively priced.
•Project management tools – Synergist workflow systems knowledge would be a bonus
•Will have worked in an agency before (minimum 3 years).
•Acknowledgements/qualifications in project management.
•Contribute to the development of brand strategies, workshops and questionnaires, analysing results, report writing, etc.
•Co-ordinate the delivery of smaller pieces of work, liaising with colleagues to ensure a good service; which delivers acceptable levels of profit.
•Monitor billing for nominated clients, setting out billing plans and initiating invoices in accordance with current guidelines.

THE SKILLS OF A PROJECT MANAGER:
•Excellent organisation, planning and time management skills.
•Logical thinking and creative problem-solving.
•Attention to detail.
•Good communication and negotiation skills.
•Sound understanding of budget control (P & L, etc)
•Ability to work well with others and lead a team.
•A good understanding of business.
•Marketing / branding / digital knowledge.
•Excellent IT skills.

VACANCY INFO
•HOLIDAYS: 20 DAYS PLUS BANK HOLIDAYS AND THREE DAYS AT CHRISTMAS

£27,000.00 - £35,000.00 per year