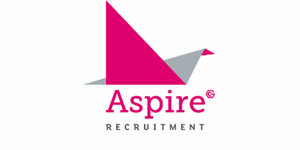 Project Manager - Aspire
Manchester, NW m1
Project Manager
Manchester
6 - Month Contract ( Rolling )
Up to £40,000
Job Purpose:
I am currently working with a large non-for profit based in Manchester who are looking to onboard a Project Manager to proactively manage complex multi-disciplinary EU Exit focused projects, working closely with national and local Leads and partners to ensure project performance follows contract objectives and profiles. They will also ensure that any risk to project delivery are identified, monitored and as far as practicable mitigated by supporting national and local Leads to implement corrective actions. 
Key Responsibilities:
Lead the effective day-to-day project and contract management of the Service project work with the Service Lead, business advisors and contract partners to ensure successful implementation.


Develop and maintain effective relationships with external funders, contract partners and other key stakeholders to ensure all contractual obligations are met.


Work closely with the groups Contracts Team to manage the process of issuing contracts (where applicable), budget management, submission of claims and project monitoring. These include regular budget meetings to monitor and review expenditure.  


Manage partners to ensure contract compliance and delivery of agreed milestones, expenditure and outcomes. Be responsible for performance and risk management of all partners and contracts.


Produce accurate performance management information – financial and output based - to summarise progress, achievement and risks for group,senior management, stakeholders, external funders and relevant task groups.


Manage all required project systems and documentation to support monitoring and to ensure compliance and eligibility with funding contract conditions, implementing remedial plans with internal teams and external contracting organisations when necessary.


Ensure the flow of relevant business documentation between the relevant services team and contracts team is timely, accurate and compliant.


Ensure CRM systems and processes are used to track and manage EU Exit business engagement and outcomes including the client journey; from initial contact, diagnostics & recommendations, through to delivery of support and feedback plus impact evaluation


Ensure EU Exit Events website is updated with EU Exit events, reviewed and used to produce summary/evaluation reports as required.


Work with the Procurement Manager to ensure procurement of activity is consistent and transparent and in line with the priorities, milestones and outcomes of specific funding regimes.


Essential Skills:
Proven ability to achieve positive results and outcomes.


Proven ability to lead complex projects which require professional, positive and effective working relationships with internal and external colleagues. 


Ability to manage end to end project and contract processes through supporting procedures and data systems.


Excellent planning and organisational skills and the ability to handle competing priorities.


Strong influencing and negotiation skills.


Excellent communication and presentation skills, both verbally and in writing.


Ability to condense complex data to produce concise reports.


Confidence and ability to deal effectively with financial, procurement and accounting issues. 


Experience:
Management of publicly funded projects, including the compliance and monitoring of contracts and systems to track performance and meet defined targets and competing priorities.


Management of and accounting for public funds and exposure to audit.


Procurement and management of partners / consultants.


Tracking and producing performance management data .


Stakeholder relationships. 


£33,000.00 - £40,000.00 per year