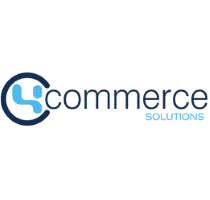 Project Manager - C4Commerce Solutions
london, London SE1 1UN
The fastest growing software company in online and offline data measurement is seeking a project manager to join their rapidly expanding global team. headquartered in London. This unique opportunity is best suited to someone with an operational mindset, looking for a career path in operations and working with solutions that serve global business. 
My client is the fastest growing technology company in their market. Their business involves bridging the gap between online and offline for retail businesses, CPG and DTC brands end to end, across the entire supply chain to the end customer. My client is poised to become the market leader with exclusive commercial relationships in place that will see them grow to global prominence with the likes Facebook in particular. 
Their dynamic technology serves a global customer base, 300 companies in over 180 countries and plan on building on this momentum going forward. Due to this unprecedented success, the Project Manager will have a fantastic opportunity to develop exceptional organisational skills and join a company on an exponential growth curve.
Key responsibilities:
Manage and co-ordinate the end-to-end on-boarding of all customers to ensure success as defined by standards of scope, budget, and timeline.
Use and push the boundaries of appropriate tooling like Slack, Trello etc.
Work with and manage customers - as this is a customer facing role; being able to communicate effectively and manage customer expectations is essential 
Analyse processes and project plans and provide actionable feedback that streamline processes, adding automation to drive cost efficiencies
Be commercially minded, communicating with customers and the internal sales team
This is a hands on Project Management role so we need someone who is hungry, dynamic, enthusiastic and wants to be part of a fantastic young technology business. The successful project manager will have a mix of exposure to technical projects / Operations / Delivery Management and customer success. Ideally knowledge of consumer facing business - retail, brands or consumer product goods, with exposure to SaaS business models. 
Additional to the above:
Trained and certified in project management
Experience of on-boarding a customer onto a SaaS product / solution 
Good analytical and problem-solving skills
Excellent time management, ability to prioritise and multi-task is essential 
Strong attention to detail
Excellent communication skills and the ability to work well with others (both physically in the same office and remotely with colleagues in our international offices)
Experience of working in the retail sector would be beneficial
Benefits
·Relaxed work environment in central London
·Choose your own hardware
·Showers
·Easily accessible via public and private transport
·Located centrally with some world-renowned food centres and other attractions at your doorstep
This is a fantastic opportunity suited to someone who is meticulous with detail and is wanting to join a young technology company with unparalleled potential. For more detailed information and immediate interview, please apply now. 
40,000.00 - 60,000.00 per year