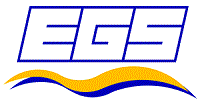 Project Manager - EGS (International) Ltd
Bordon, HC GU359QE
EGS Survey are looking for a Project Manager to join their team in Hampshire.
Job Title: Project Manager
Location: Bordon, Hampshire
Position: Full time, Permanent
Salary: Dependent on experience
EGS is a leading international group of companies with offices in Europe, the Americas, Asia and Australia, with its headquarters hub in Hong Kong. EGS provides global specialist multi-disciplinary marine survey support, and delivers solutions to the Oil and Gas, Telecommunications, Energy & Renewables and Marine Infrastructure market sectors.
First established in the UK and shortly after in Hong Kong in 1974, EGS remains an independent company, which over the last 45 years has grown into an international network of services hubs and centres of excellence. EGS also has strategic alliances with partner companies in various countries, enabling us to carry out marine surveys and studies worldwide.
Project Manager - The Role:
An experienced Project Manager is required to join the hard-working and dedicated EGS team, working on a wide range of marine survey projects.
The successful candidate will be a meticulous, organised, team player, with the ability to work under their own initiative to tight deadlines while managing multiple projects. You will have the necessary technical skills and experience to fulfil an integral team role.
Project Manager - Responsibilities:
- Develop a full understanding of the scope of work and all contractual requirements
- Organise and manage required resources to fulfil the project requirements; to include vessels, equipment and personnel
- Liaise with the operational survey departments to develop detailed mobilisation plans
- Develop and manage project schedules and deadlines
- Handle all communications with the Project Client; this is likely to include attendance at meetings at locations other than the EGS office, may require travel overseas
- Manage all project operations (availability for out of office hours communications with site team / client is essential)
- Monitor Quality Assurance and HSE; with input from HSE Manager identify / action any corrective measures required
- Monitor project costs against budget; this will include actual work progress against planned
- Produce project status and progress reports
- Liaise with designated Reporting Manager whilst retaining overarching responsibility for the reporting deliverables.
- Liaise with finance department to ensure invoicing milestones are met.
- On completion of projects conduct project review; this should include all aspects (operational, technical, QA & HSE, commercial, Client satisfaction)
- Ensure Quality Control and Quality Assurance procedures are strictly managed and adhered to at all times
- Ensure that all the deliverables meet or exceed the Client specification
Project Manager - Desired skills, knowledge and experience:
- Minimum 2 years of experience in a Senior or similar project management position
- Strong relevant geosciences or hydrographic background (related university degree and/or relevant experience)
- Well organised and self-motivated, ability to work within high pressure situations and to tight delivery deadlines
- You must live or be willing to relocate to a commutable distance of the EGS office in Bordon, Hampshire.
If you are interested in this excellent opportunity, press 'apply' today to submit your CV!