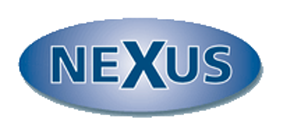 Project Manager - Applications Milton Keynes - Nexus Recruitment
Milton Keynes, HC
Project Manager with Applications
Our Client is looking to recruit a seasoned Project Manager with at least 5 to 8 years experience in IT having come up the ranks from a Business Analyst or a Software Developer.
For this role the Client is keen to recruit a Project Manager with knowledge of working a variety of applications - as this role will will focus on application development and the crossover to technology and infrastructure.
Formal Prince 2 / Agile / PMP or similar qualifications to Practitioner level would be very useful.
A minimum of 5 to 8 years broad based project management experience – from implementing applications to infrastructure.
Must have experience of the full project lifecycle from business engagement, ideation and planning, through delivery (design, build, test) to implementation
Keen, enthusiastic and outgoing personality with the ability to engage with the user community and management.
Any experience of working in the educational sector on education projects would be very handy.
There will be some UK travel required and international travel is possible in future.
Milton Keynes base and must be within easy commute.
This is an exciting new role - and the chance to join an expanding team and the Client is keen to recruit a Project Manager with a variety of skills and to be flexible in the type of projects that you will be involved with.
The salary for this role is expected to be in the range £45K - £60K – although the Client may go higher exceptional candidates.
Please send your CV to us in Word format along with your salary and availability.
45,000.00 - 60,000.00 per year