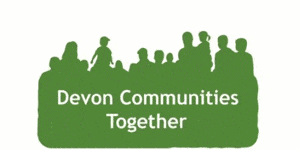 Project Manager – Community Development (Part Time) - Devon Communities Together
Exeter, SW
Project Manager – Community Development (Part Time)
Exeter, Devon

Are you a Project Manager with budget management and reporting experience? Want to join a leading community development charity in improving lives across Devon? If so, we'd love to hear from you.

About Us

Devon Communities Together is a pioneering not-for-profit that has been developing communities for over half a century. Involved with a number of projects, services and funding opportunities, we are enabling communities to shape their own future.

We are now looking for an enthusiastic Project Manager to join our team on a part time basis and oversee a portfolio of community development and regeneration projects.

The Benefits

- Salary of £21,176 per annum (£26,470 FTE)
- Generous pension scheme
- Flexi-time
- 25 days' holiday pro rata plus Bank Holidays

This is a superb opportunity to support the success of exciting projects that are addressing disadvantage and improving the quality of life and vibrancy of communities in Devon.

Working as part of a skilled, passionate team, you will have the chance to make a real, tangible difference on a daily basis and help communities to shape their own futures.

So, if you are ready to do something great for Devon and something incredible with your career, this is the role for you.

The Role

As the Project Manager, you'll deliver a varied and evolving portfolio of activities that benefit the people and communities of Devon.

In this exciting role, you will:

- Engage communities in community development activities
- Support activities to grow small businesses and social enterprises in the region
- Facilitate community led planning, neighbourhood planning and community facilities
- Tender for consultancy and/or fee-paying work
- Represent and promote our charity to funders, potential funders, statutory bodies, organisations, partners and communities

About You

To join us as a Project Manager, you will need:

- Project management experience, including budget management and reporting
- A degree level qualification (or evidence of working at this level)
- Excellent communication skills
- To be adaptable and proactive

Other companies may call this role Project Manager, Programme Manager, Community Project Manager, Project Delivery Manager, Community Development Manager, Community Programme Manager or Community Engagement Manager.

This is a part time role, working 29 hours per week.

The closing date for applications is the 18th September 2019, with interviews scheduled to be held on the 24th September 2019.

Webrecruit and Devon Communities Together are equal opportunities employers, value diversity and are strongly committed to providing equal employment opportunities for all employees and all applicants for employment. Equal opportunities are the only acceptable way to conduct business and we believe that the more inclusive our environments are, the better our work will be.

So, if you're seeking your next step as a Project Manager, please apply via the button shown. This vacancy is being advertised by Webrecruit. The services advertised by Webrecruit are those of an Employment Agency.
£21,176.00 - £21,176.00 per year
(£26,470 FTE)